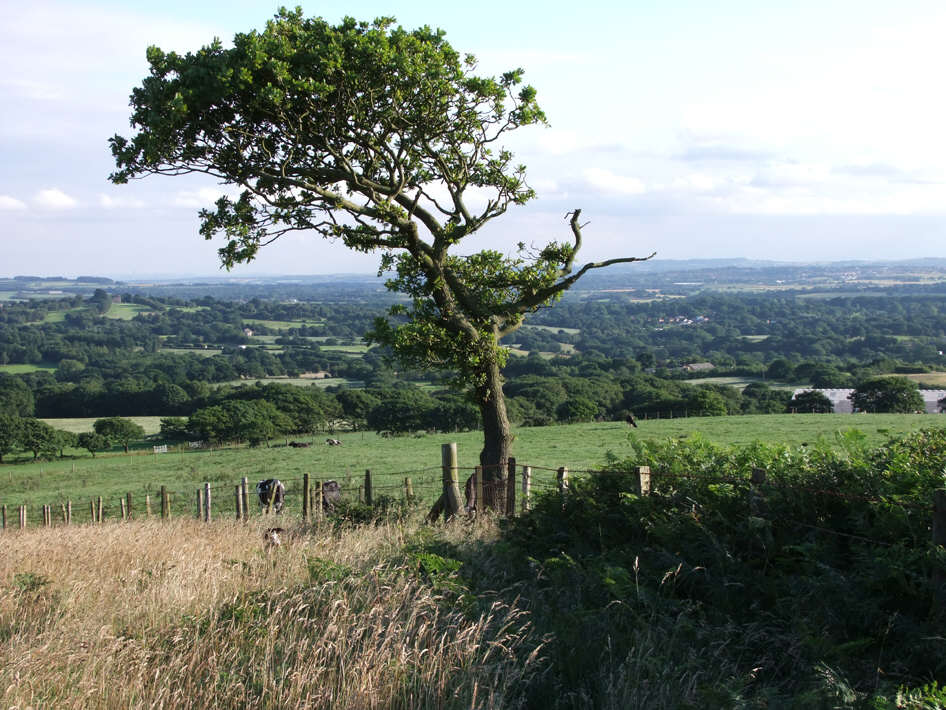 24/7/2010 The path to Limbick follows the fence down to the left.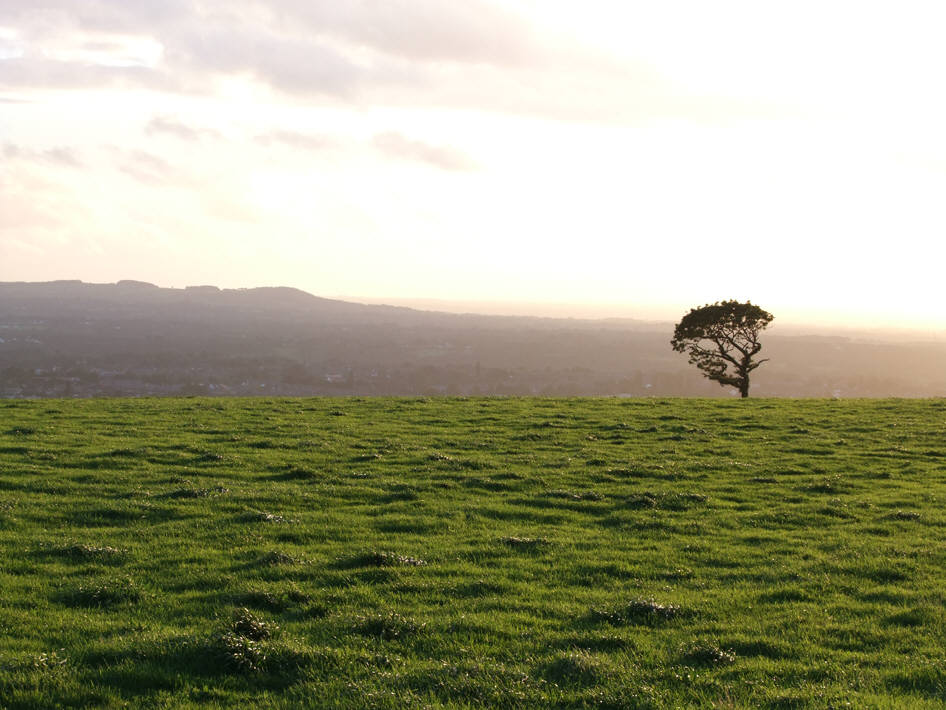 15/9/10 On a somewhat hazy day the tree makes a silhouette against the distant land. Harrock Hill is in the distance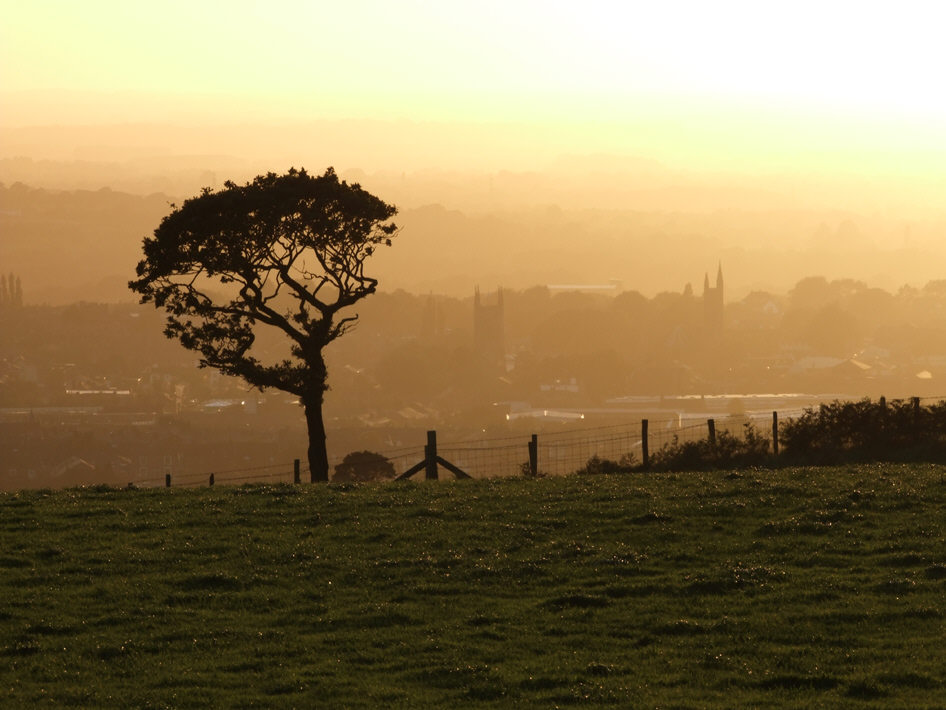 15/9/10 As the sun sets, an amber glow forms. St George's and St Mary's spires grow out of the haze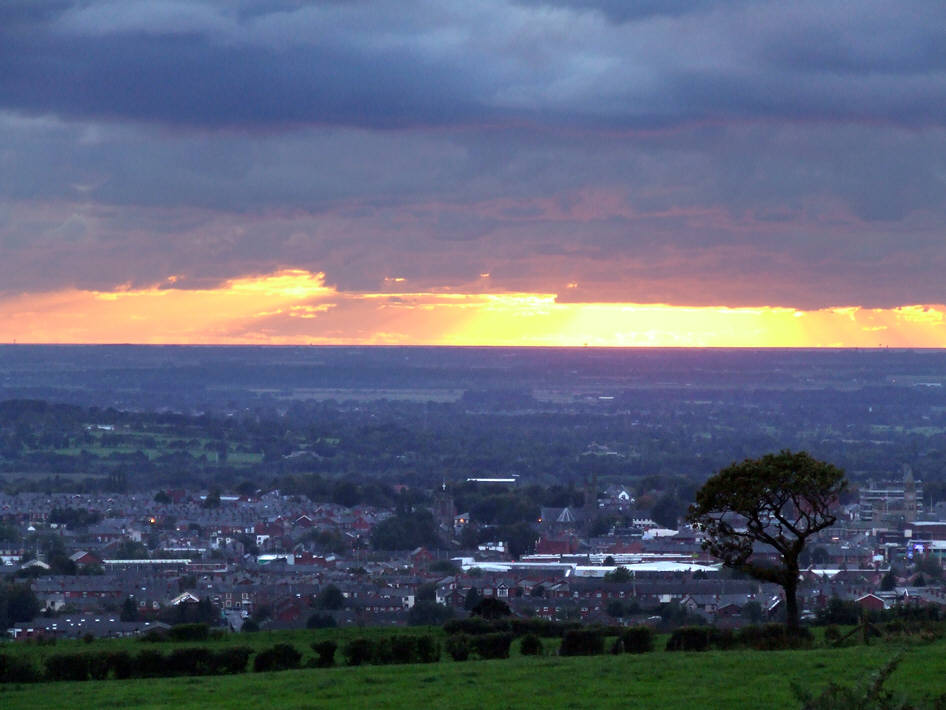 24/9/10 A good sunset over the coast - but the lights are coming on in Chorley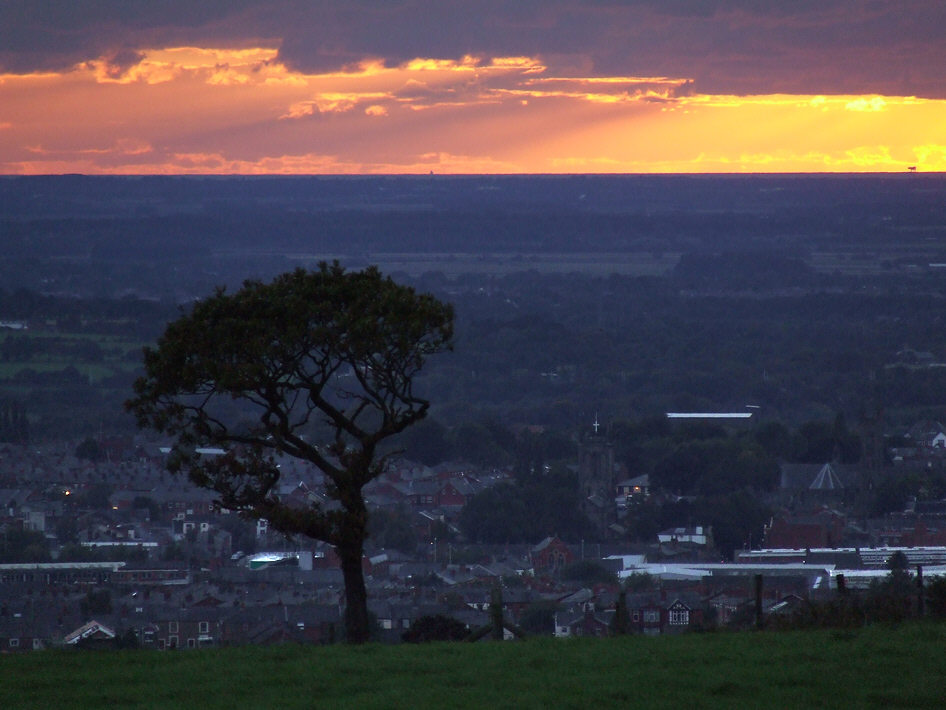 24/9/10 Taken a little later than the previous photo, the tree towers above Chorley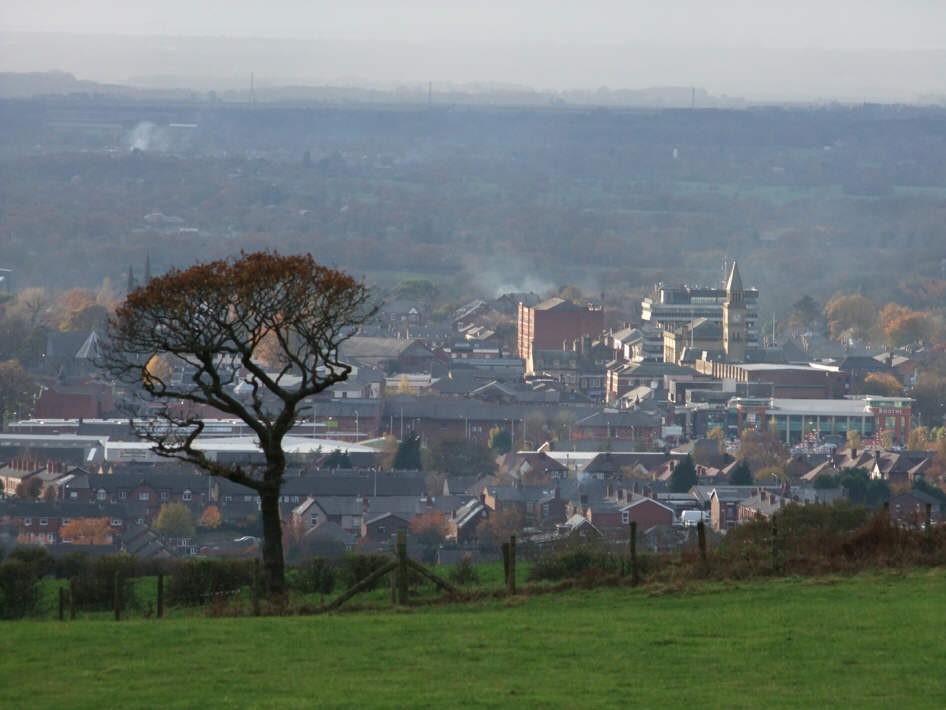 6/11/10 Autumn has arrived and a few amber leaves remain on the top of the tree. In the distance are Booths Supermarket, Chorley Town Hall and the very 1960's looking Police Station.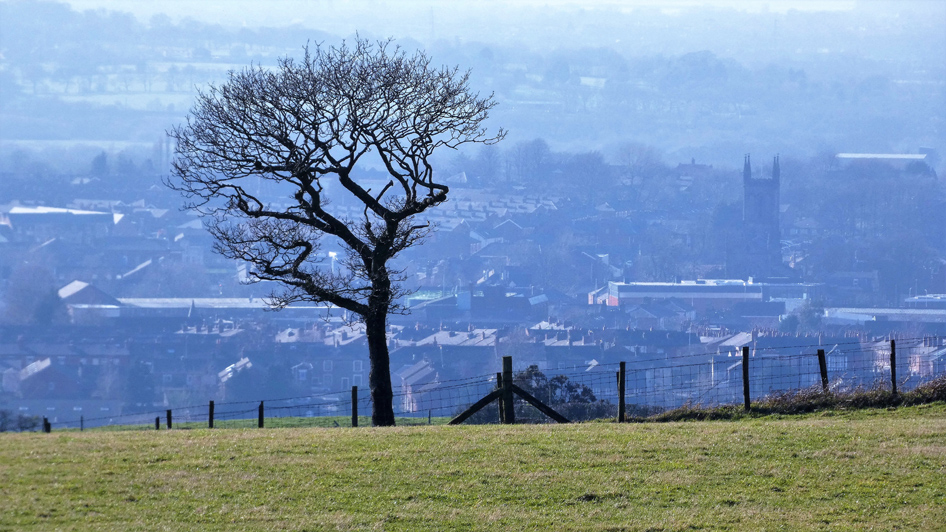 25/2/19 A bright and cold winter's day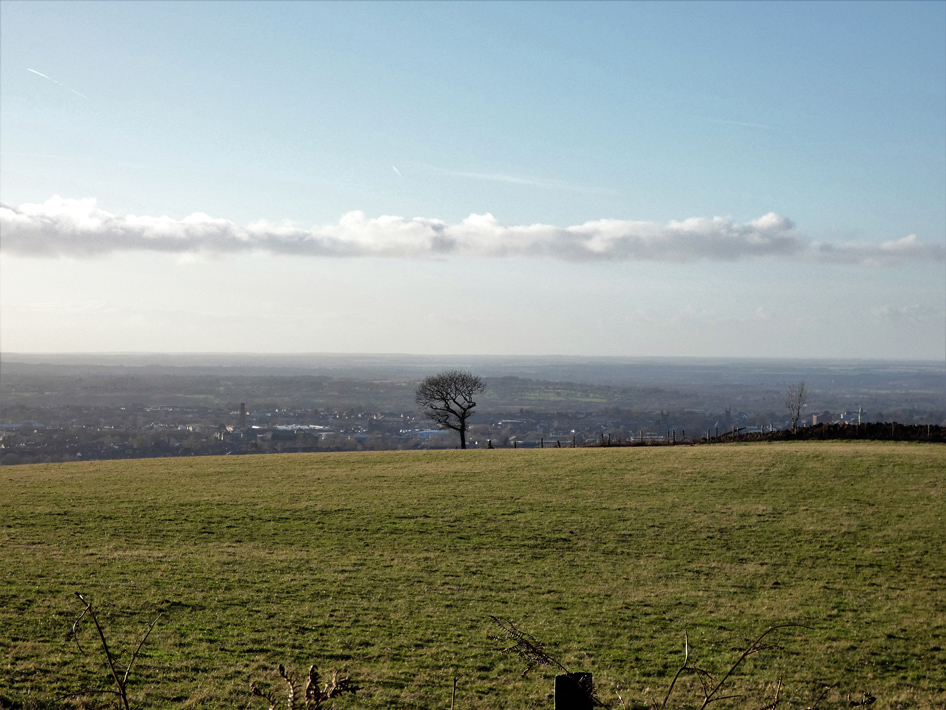 9/12/19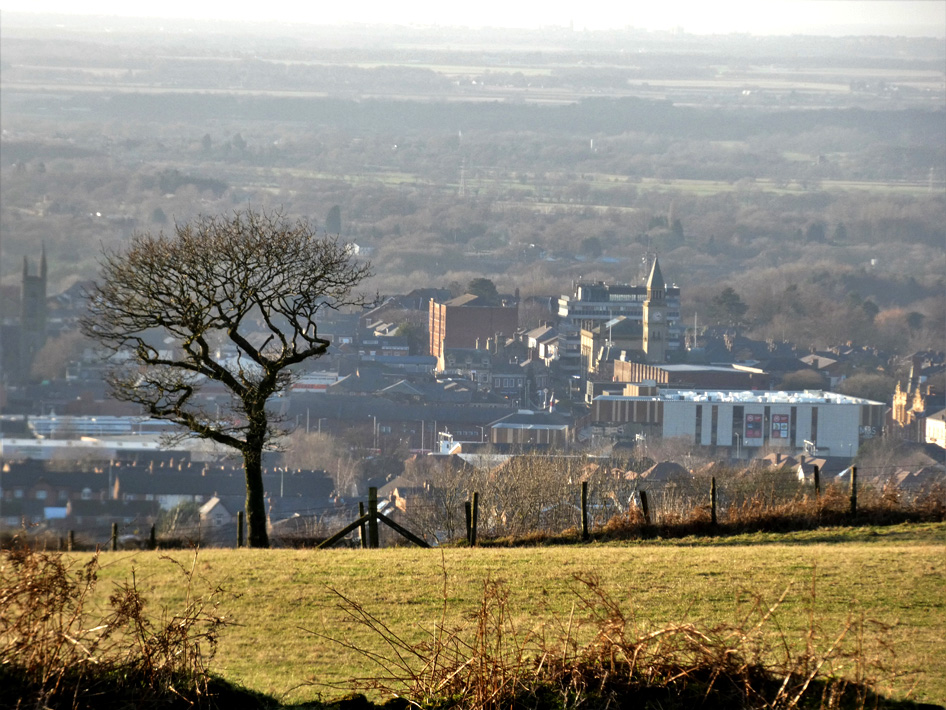 9/12/19