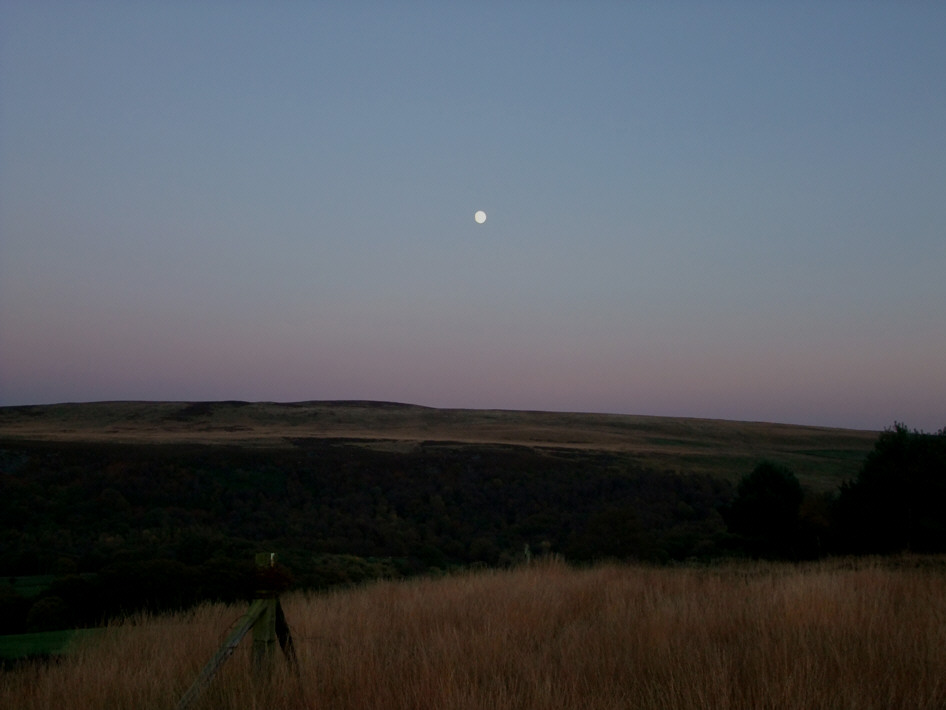 17/05/2010 - A short one hour walk on the Nab. The moon hovers over Black Coppice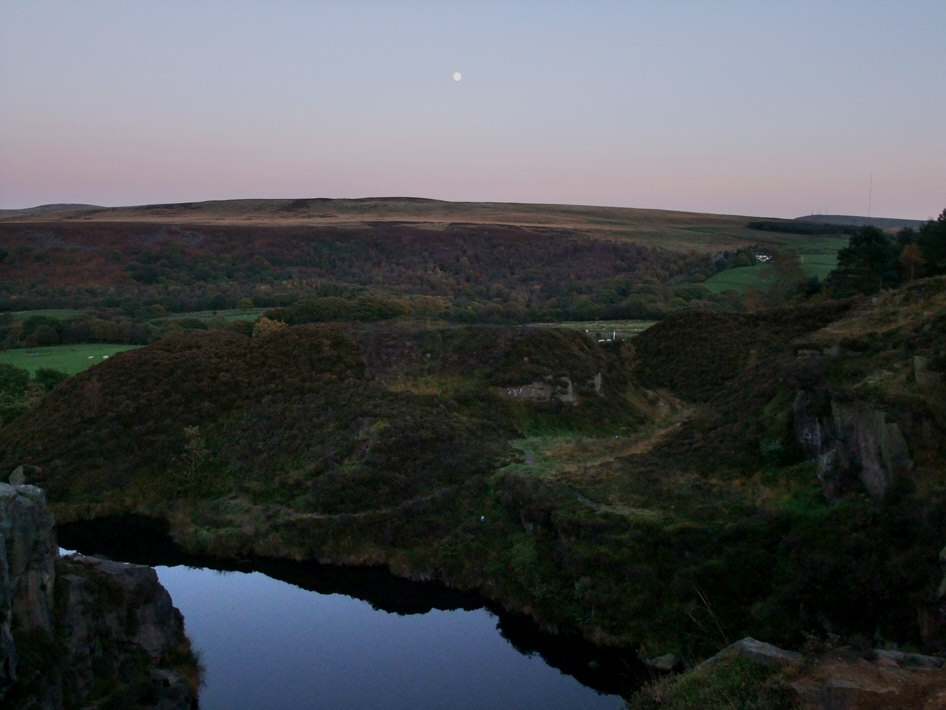 A little earlier we were above the Blue Waters - a lovely evening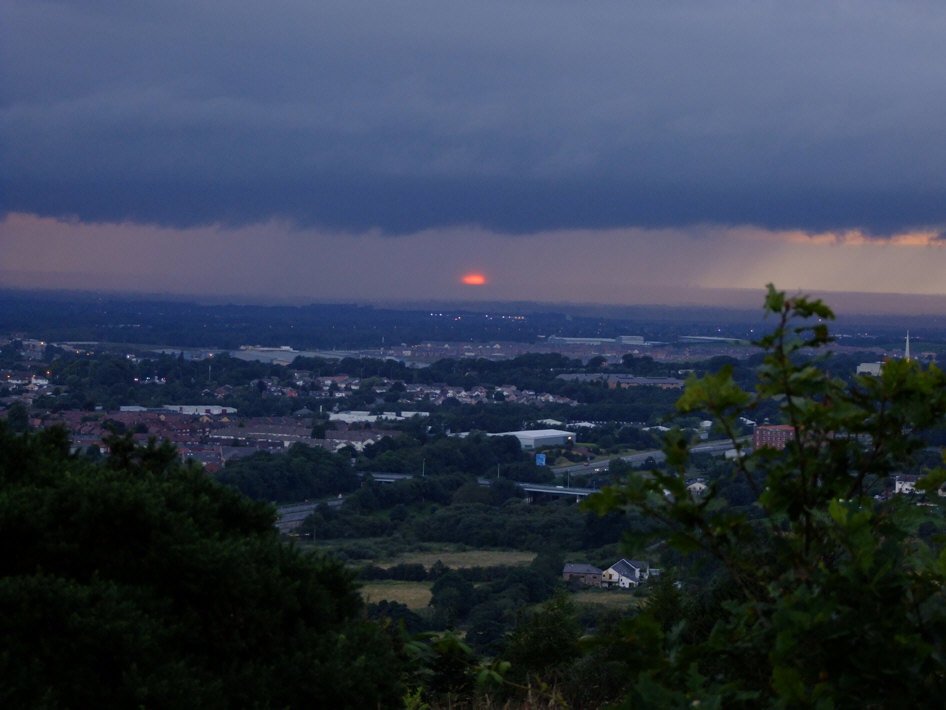 09/08/2010 - An unusual sunset earlier (see sunsets). Now it was growing dark, but the sun still glowed through cloud.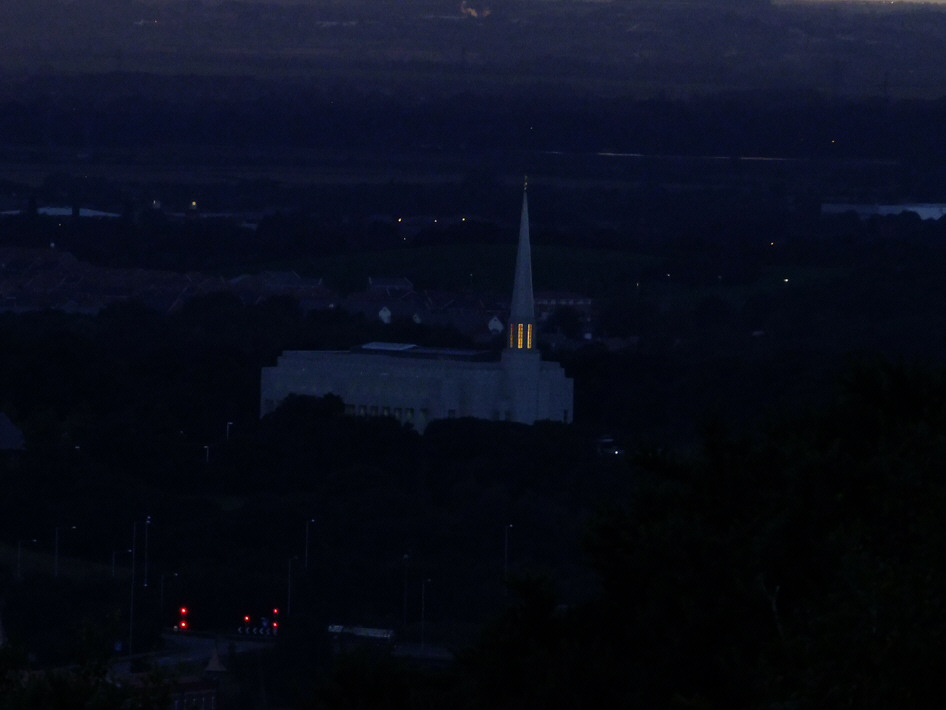 On the same evening this was the view to Chorley's Mormon Temple. The red traffic lights on the motorway sliproad stand out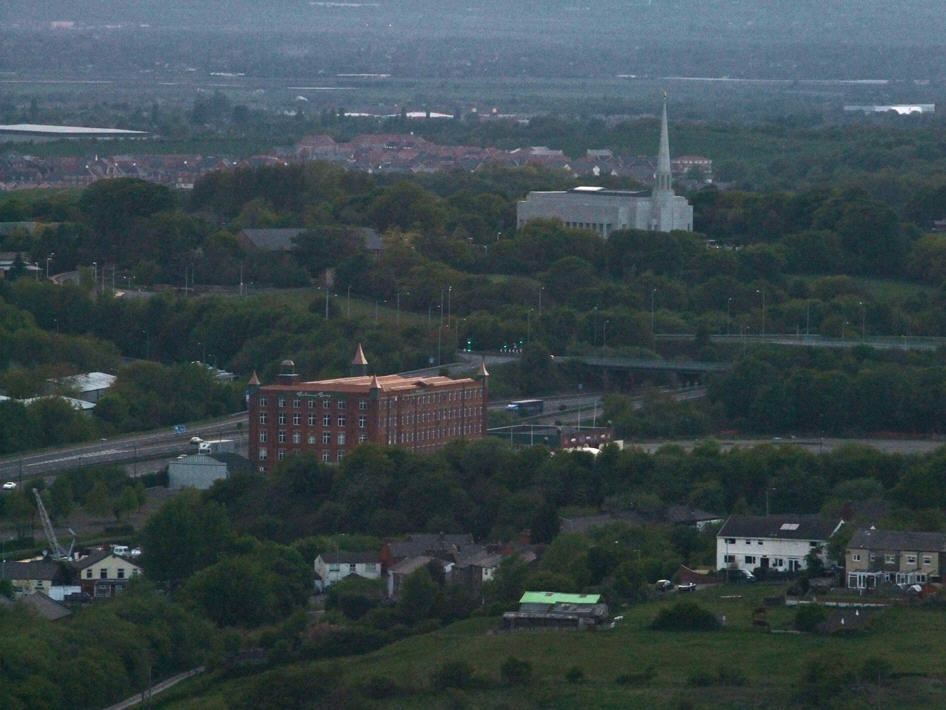 18/05/2010 (taken from the near the same spot as in the photo above).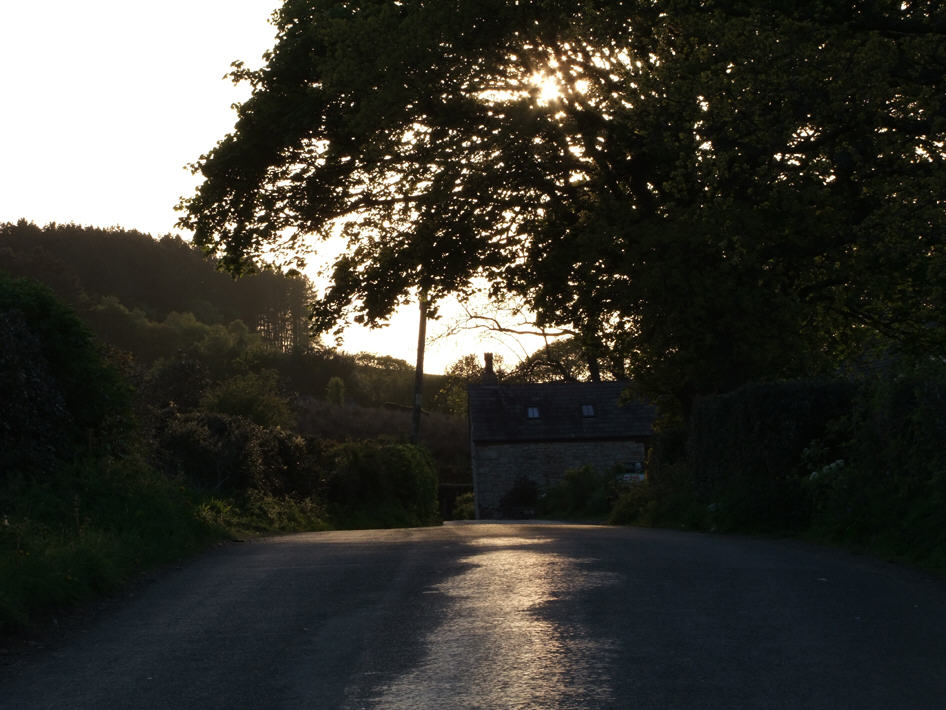 17/05/2010 Last light on Higher House Lane.