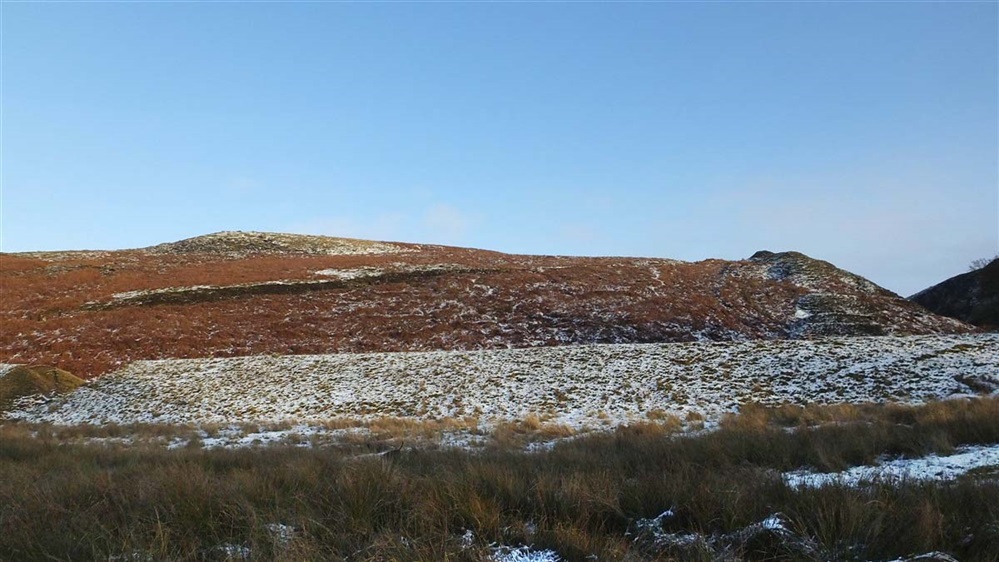 Setting off. It was just about dead centre where the lady injured herself, necessitating the MR to be called.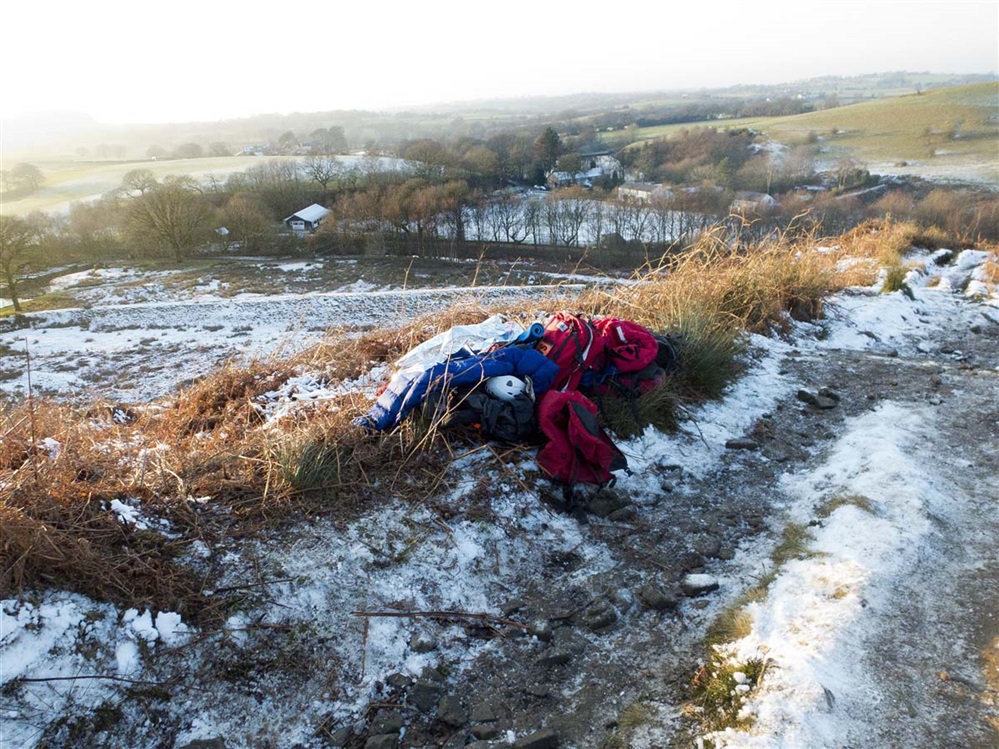 The kit left behind by the MR team, of which two members were climbing up the path behind me
Looking across to Stronstrey Bank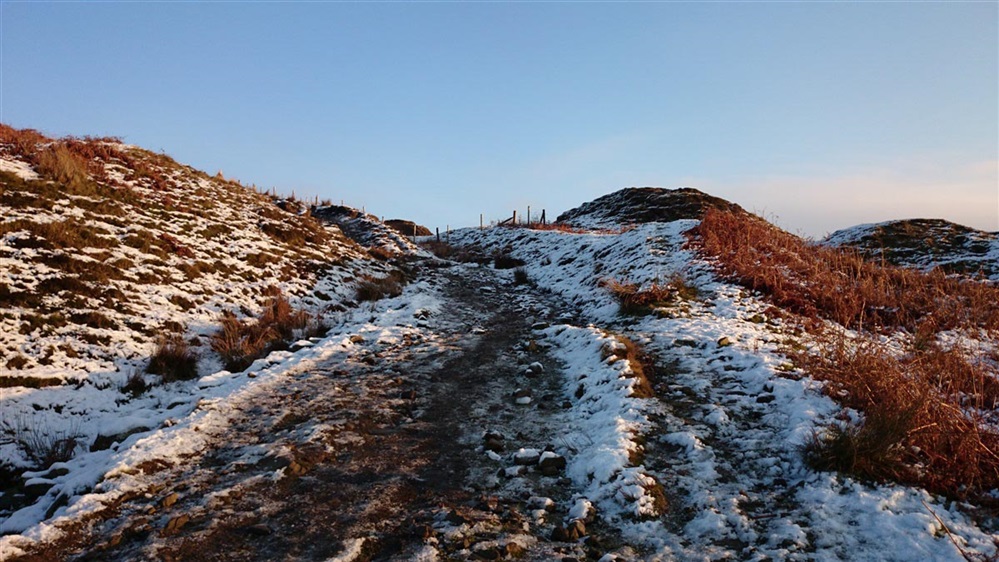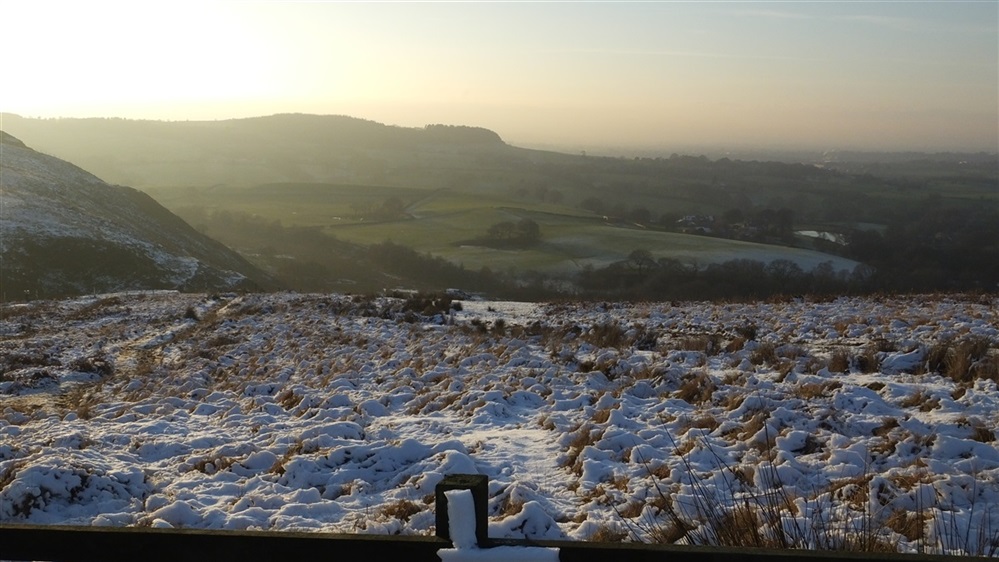 Looking back towards the Nab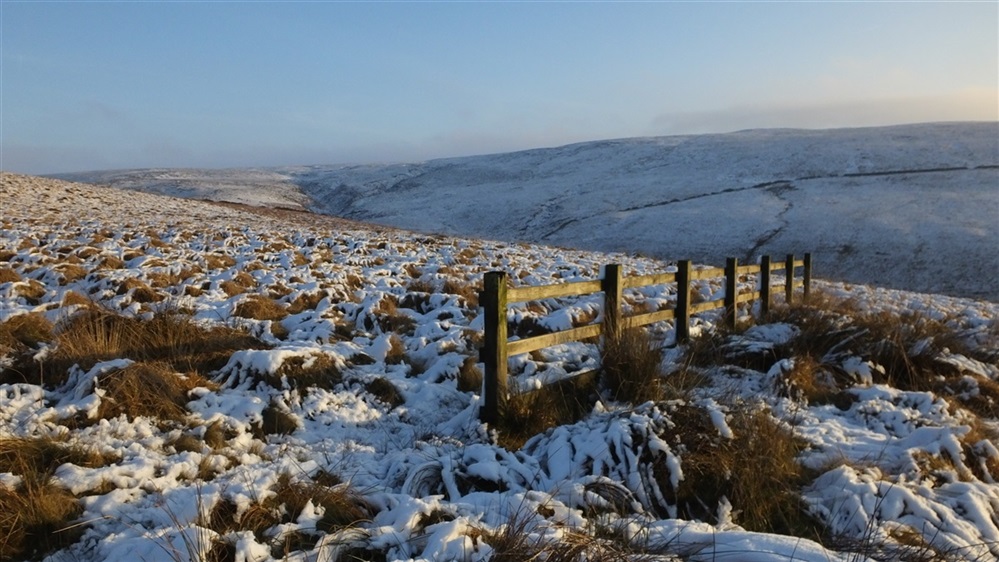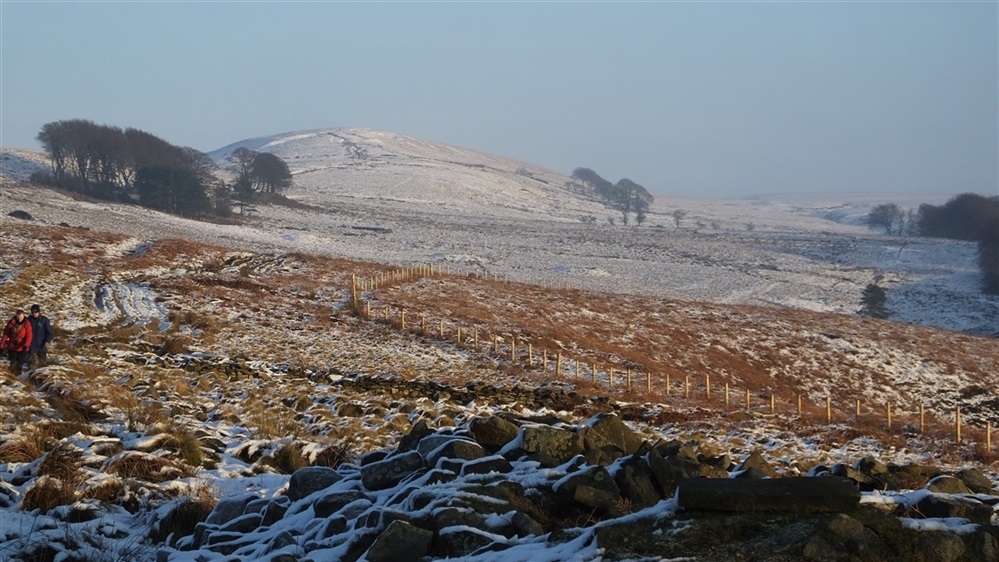 Great Hill - the destination of today's walk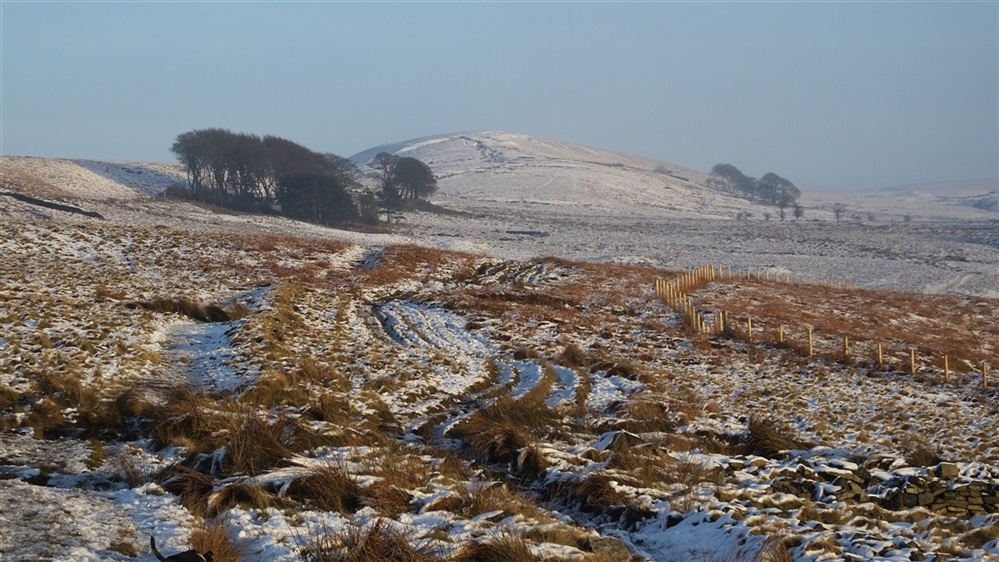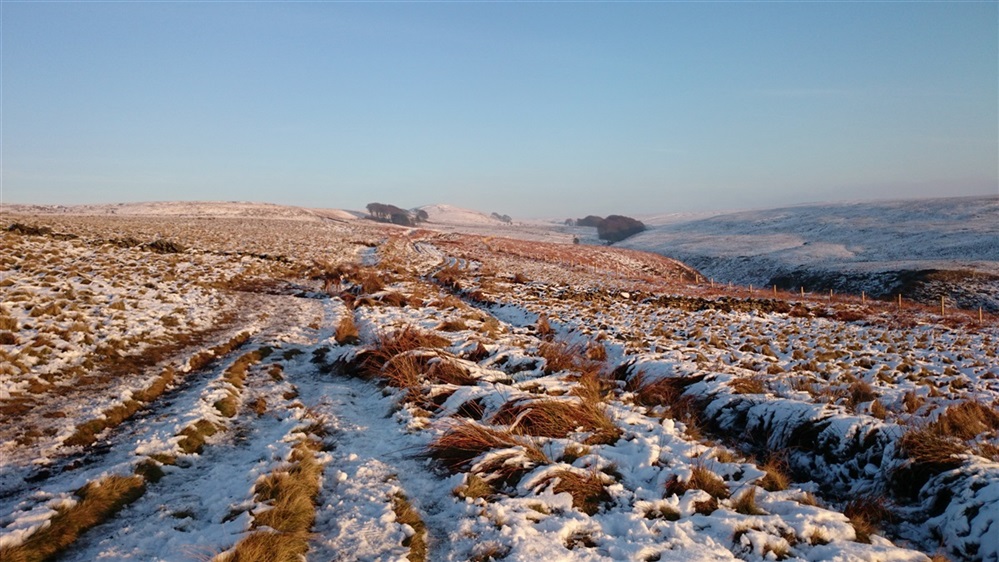 The lowering sun adds a lovely colour to the landscape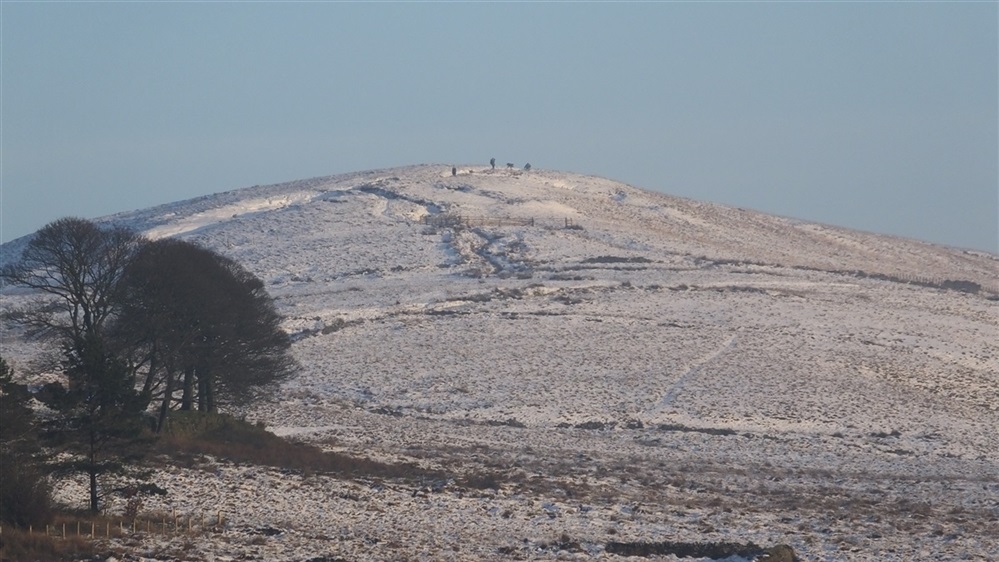 Zooming in on Great Hill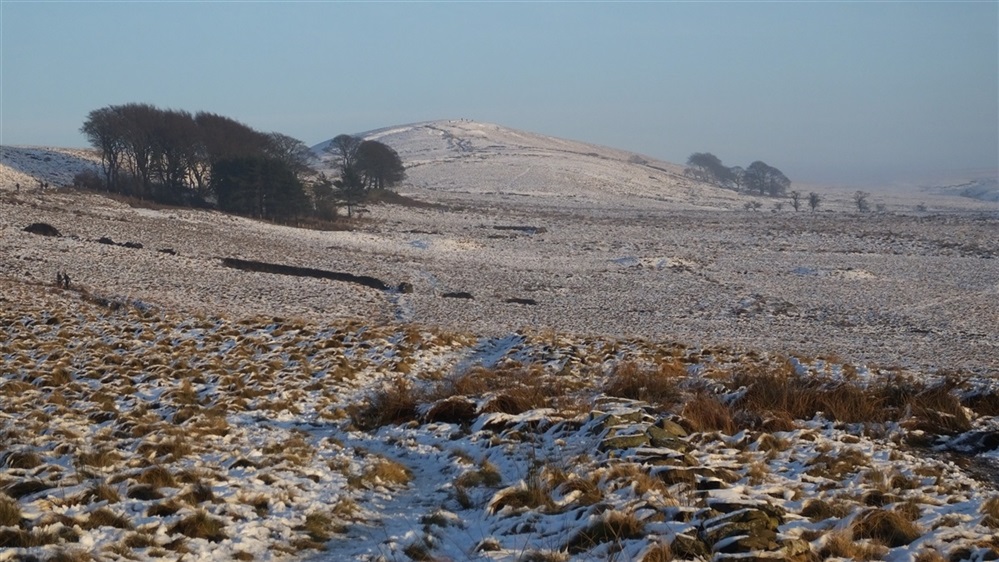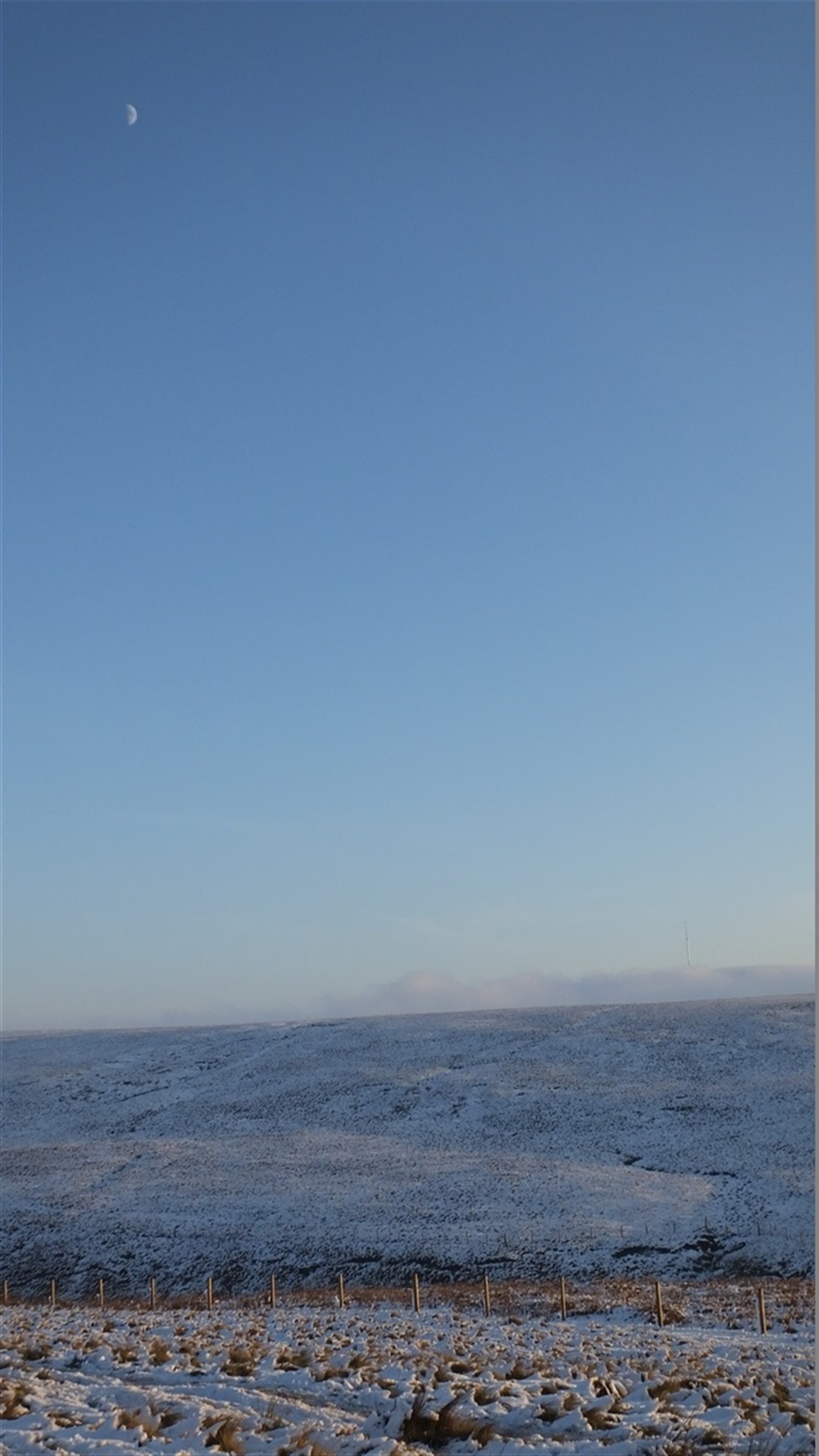 The moon and a half hidden Winter Hill mast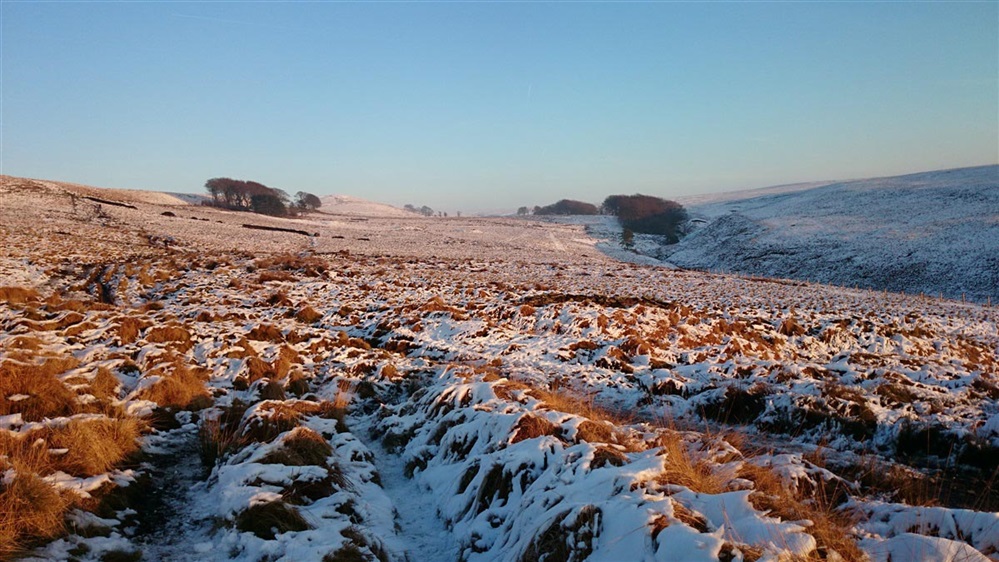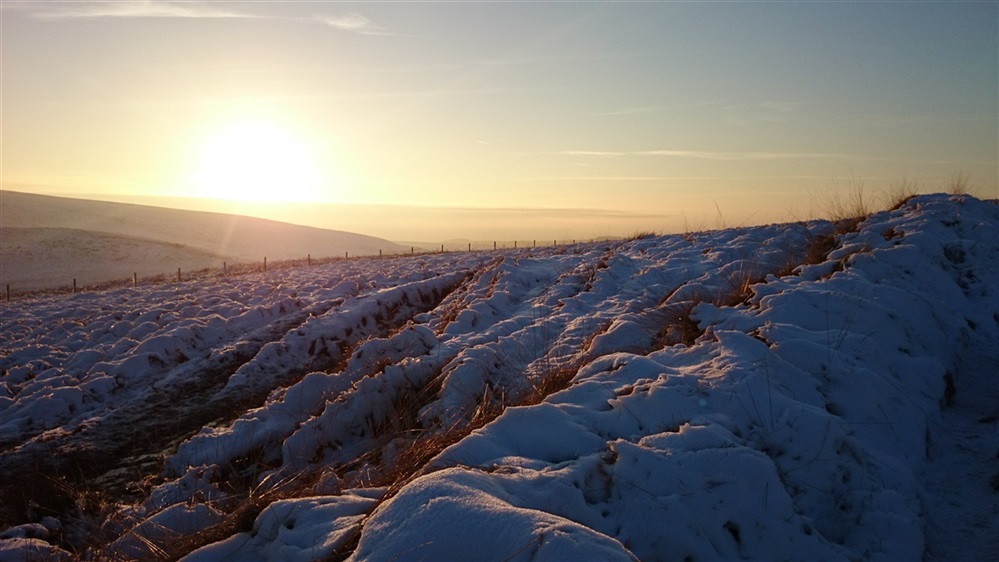 Looking back to Black Coppice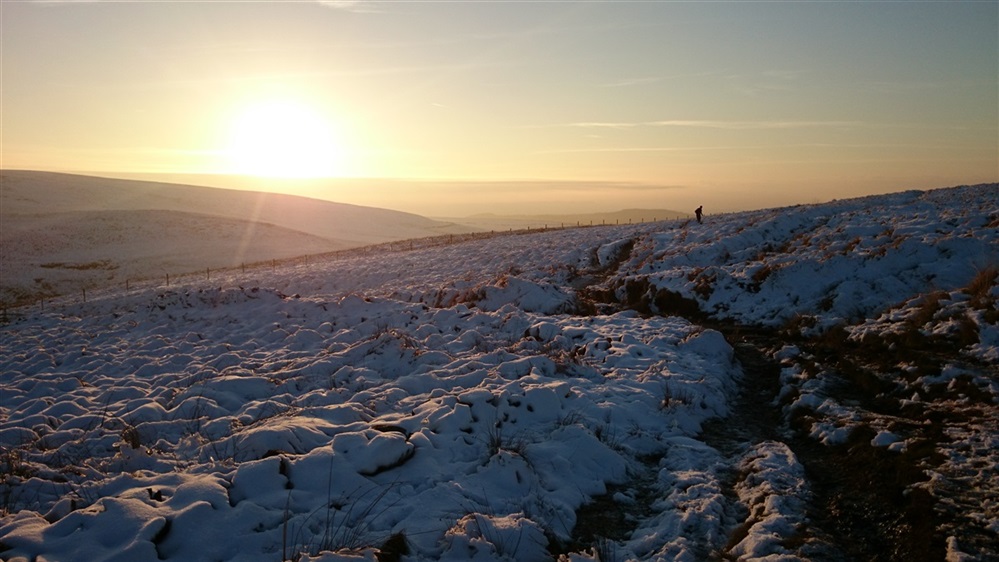 A lone figure and Healey Nab in the far distance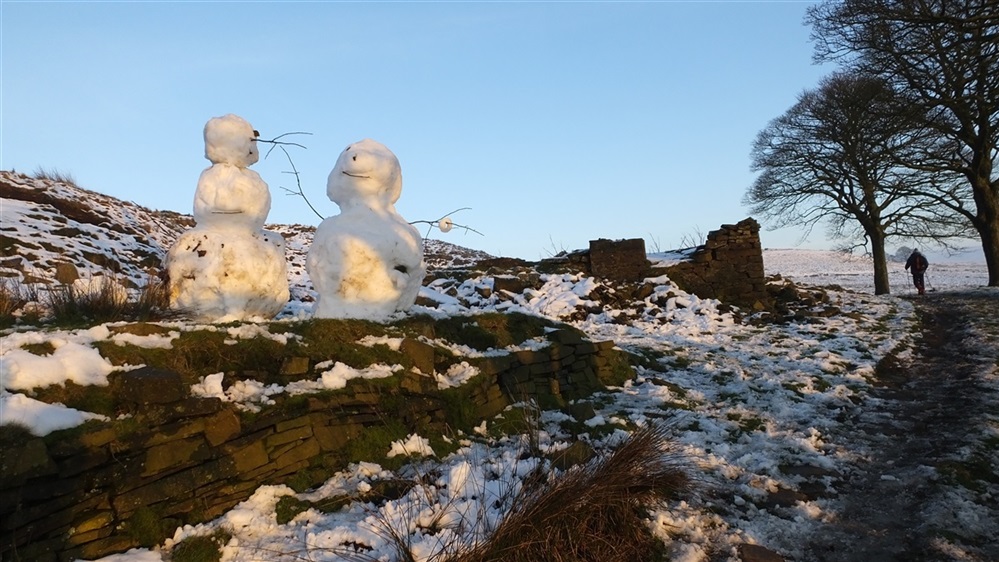 Snow couple at Drinkwaters ( the lady has a ring on her finger!!)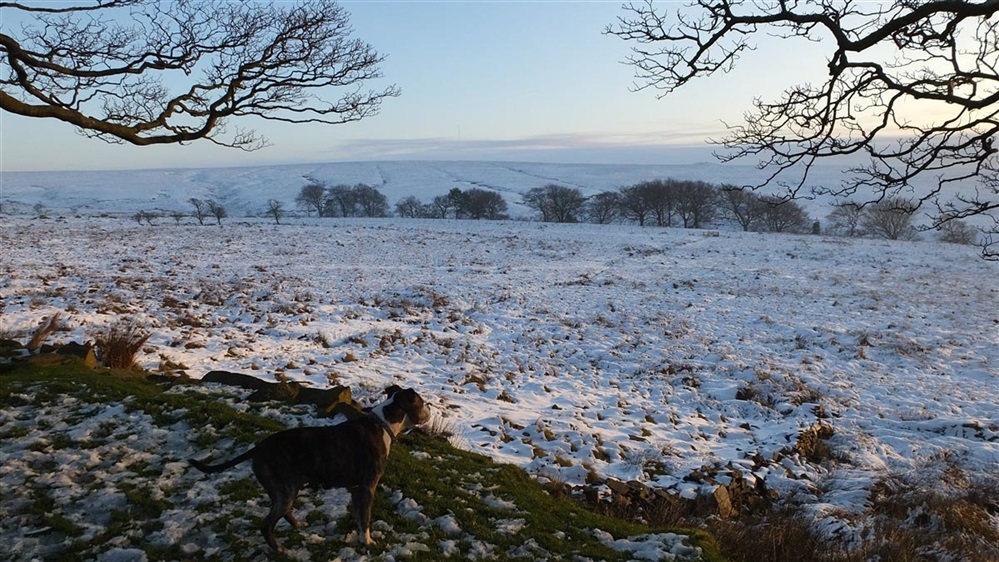 Harvey at Drinkwater's - admiring the view across to Round Loaf
Looking back to Healey Nab (far left) Drinkwater's.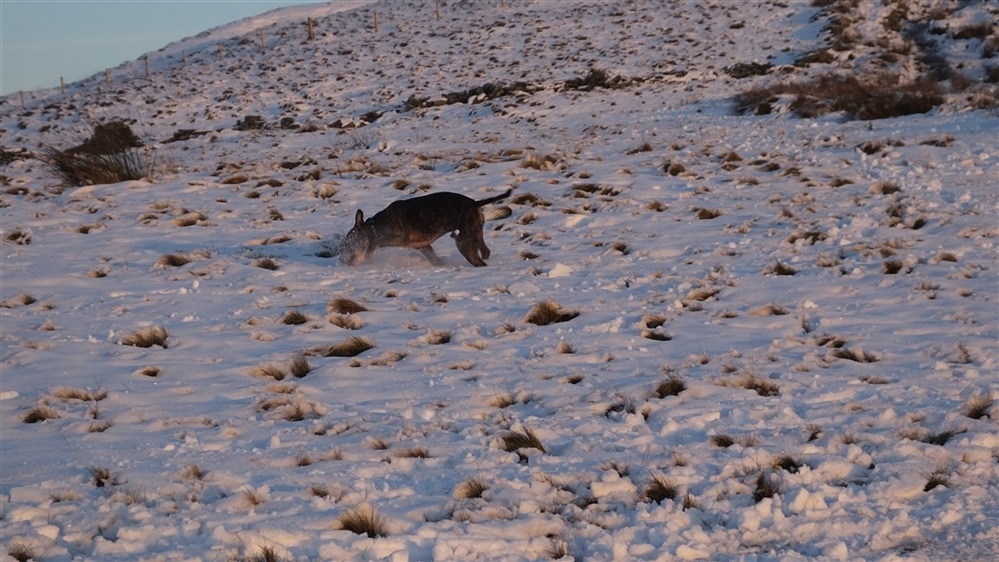 The old timer still likes playing in the snow.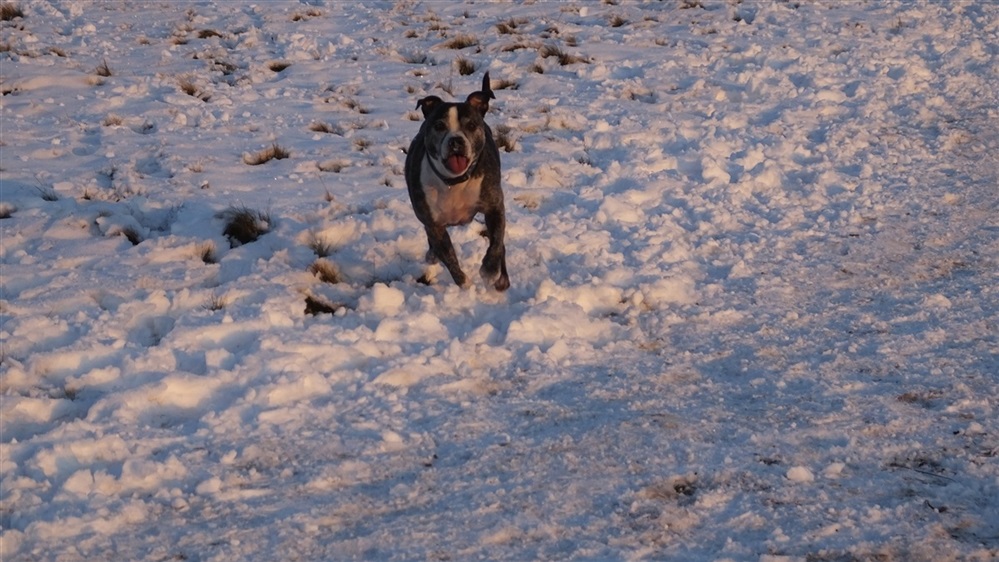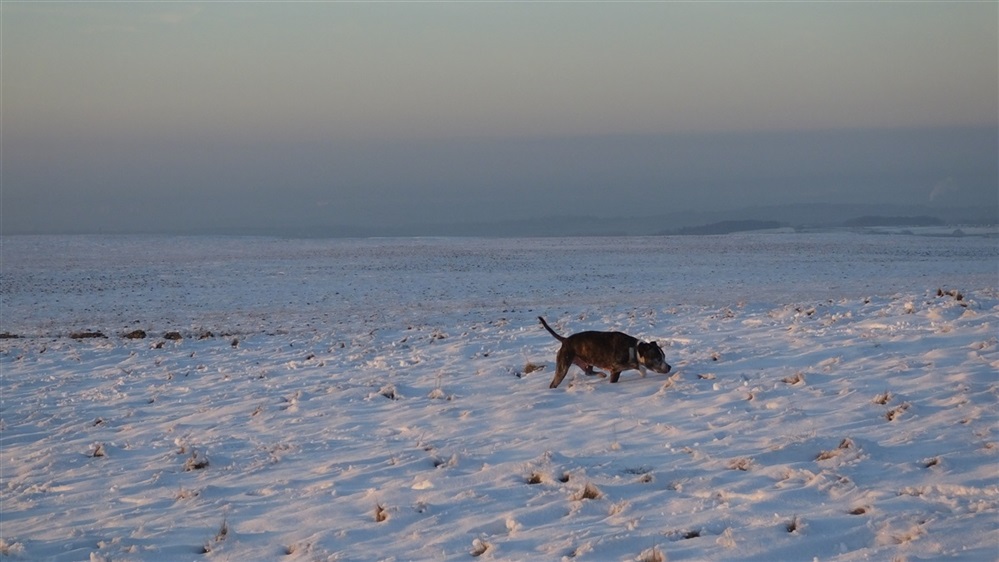 Looking towards Brinscall, which was under cloud.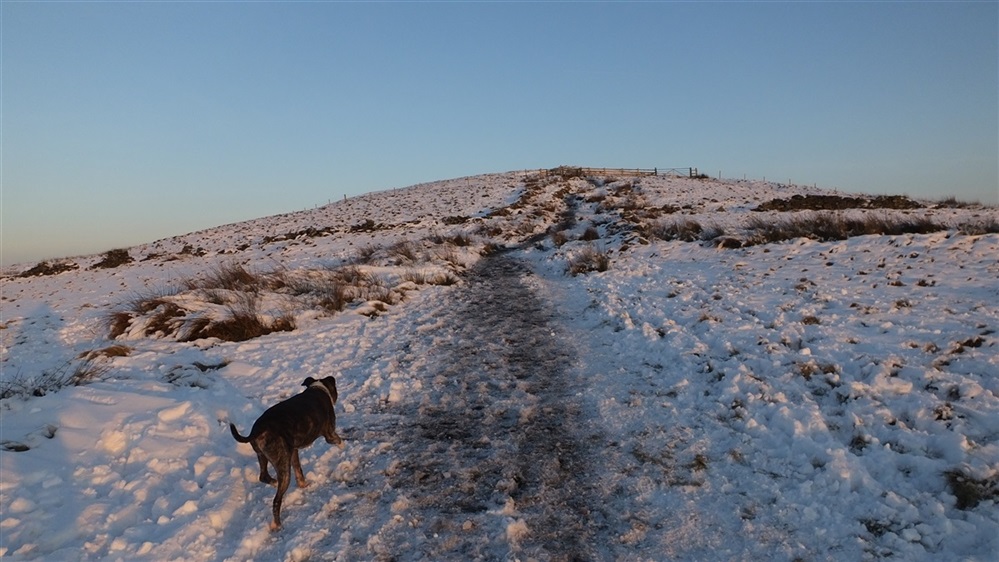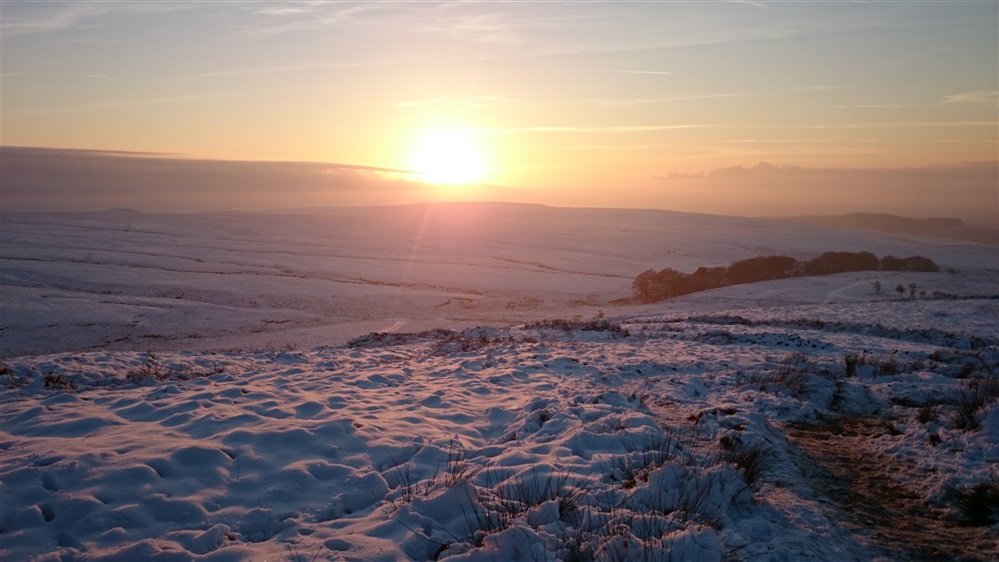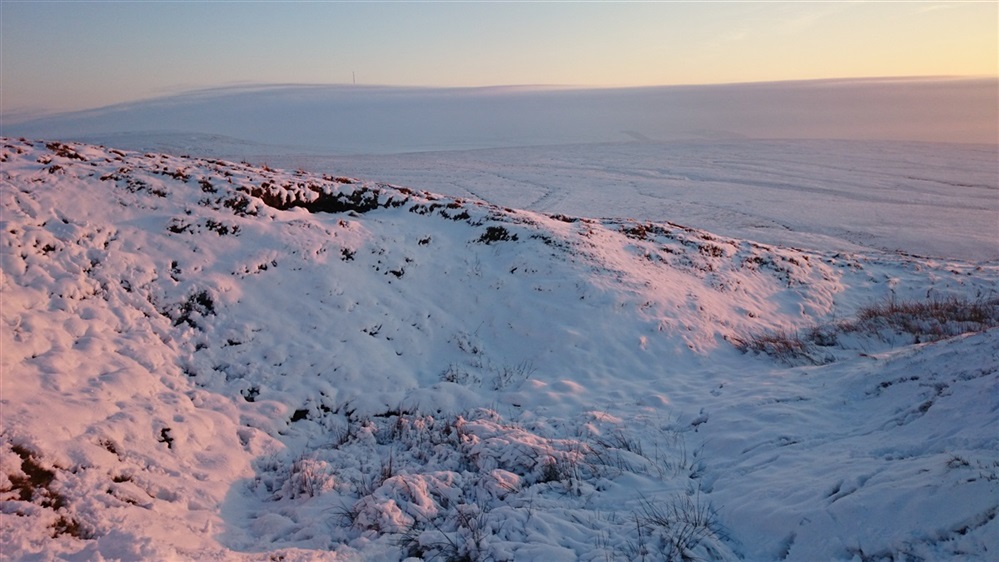 Looking south to Winter Hill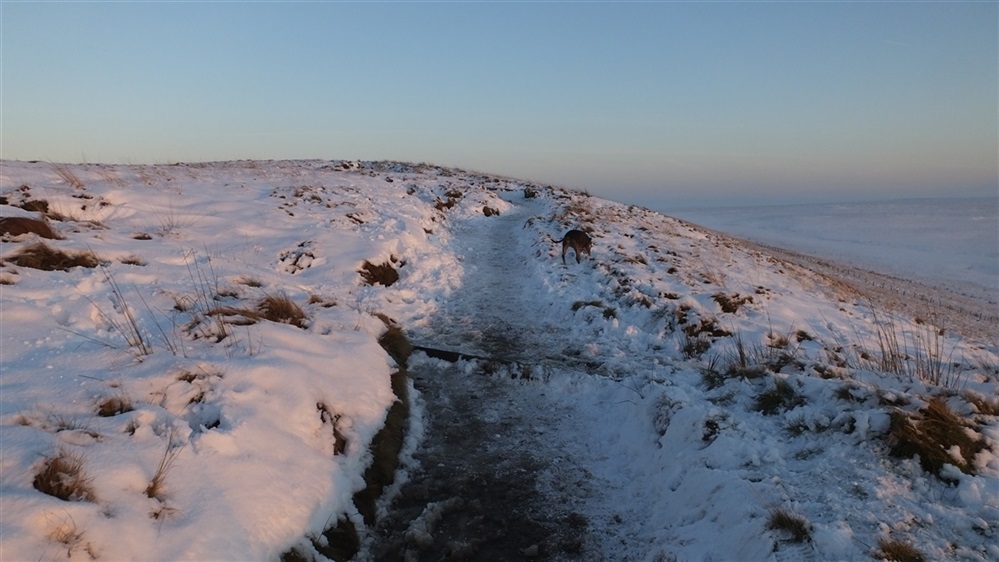 Almost there, on the ridge of Great Hill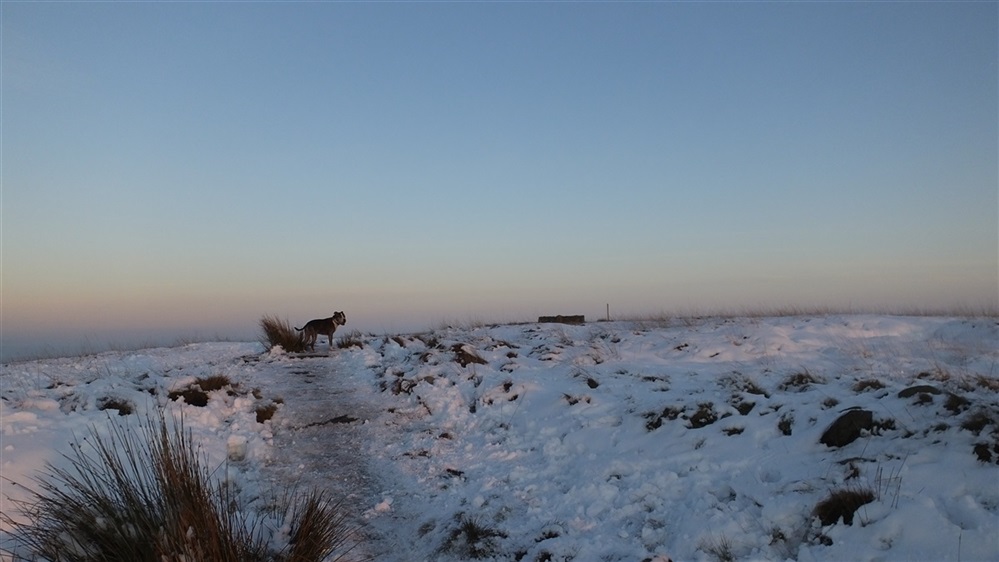 Harvey nears the summit, waiting for me to catch up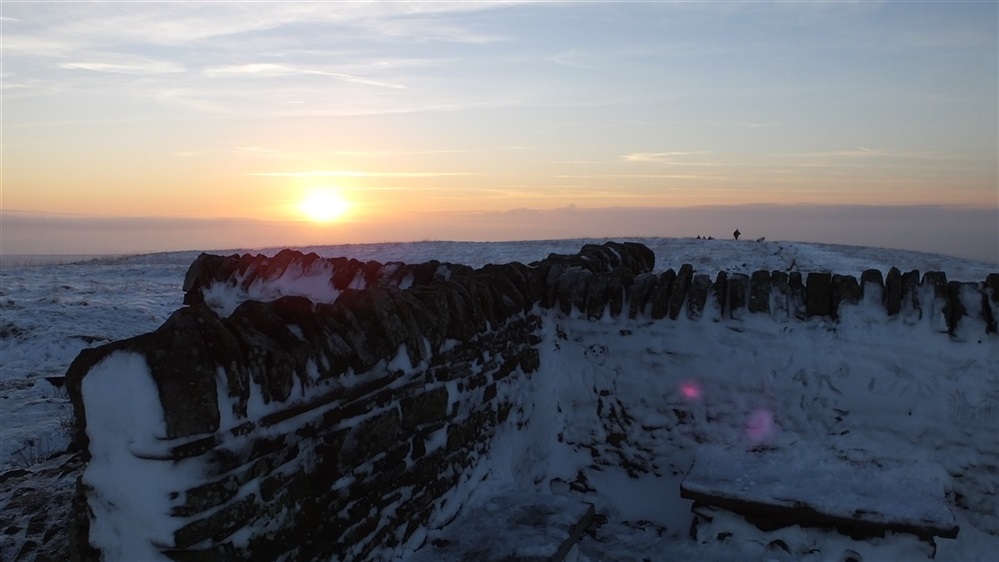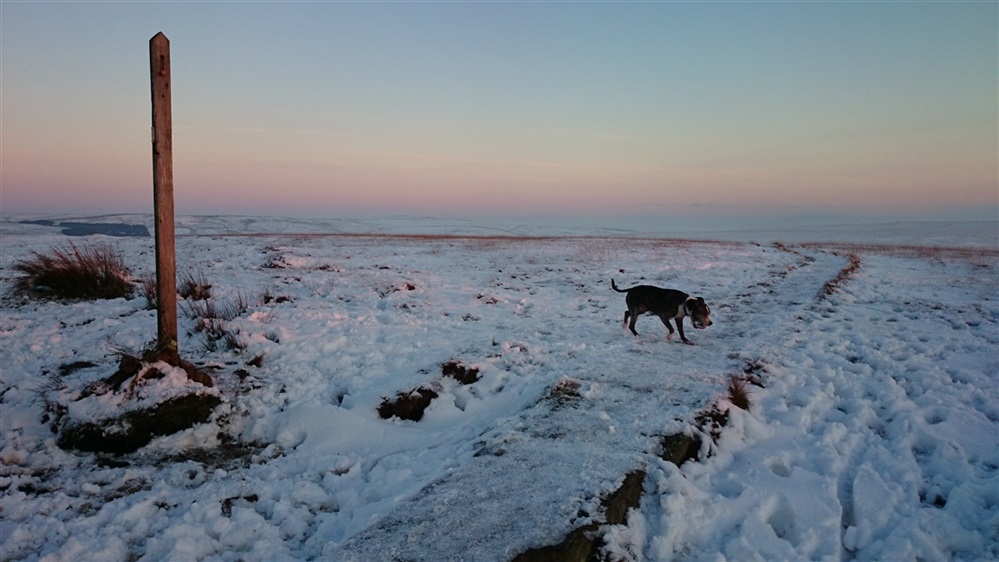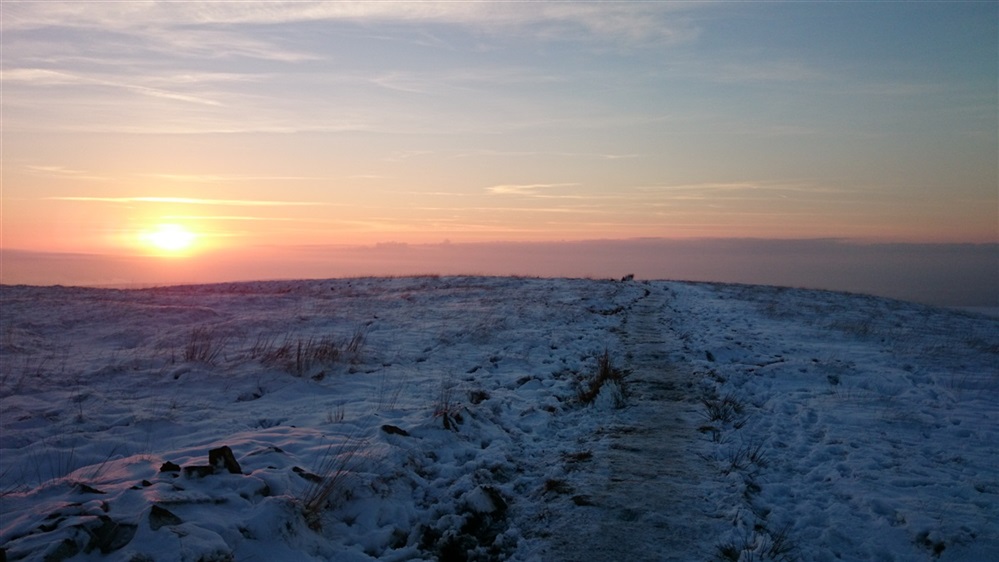 Heading back - with the sunset in front of us all the way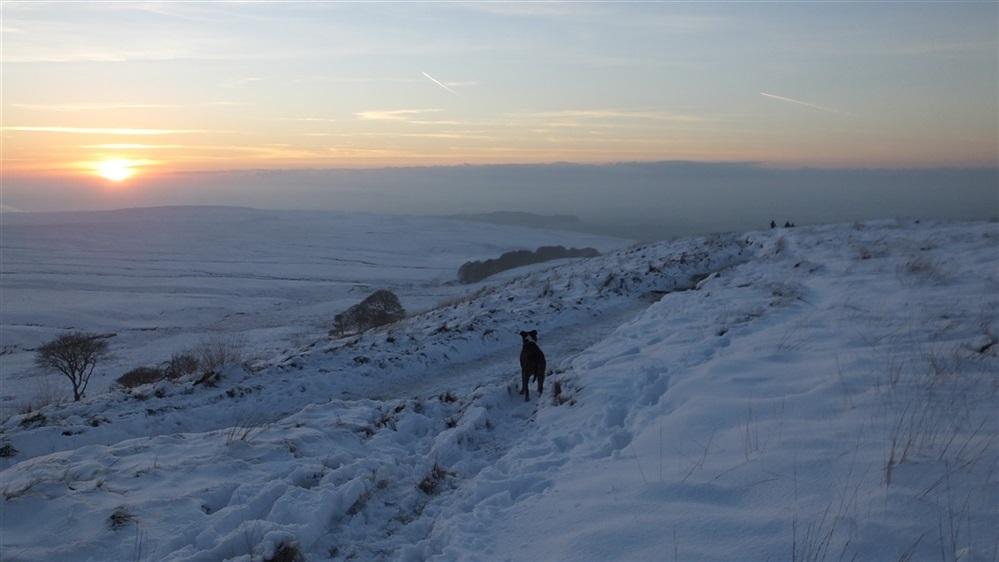 Temerature is dropping and the light fading as we start the return journey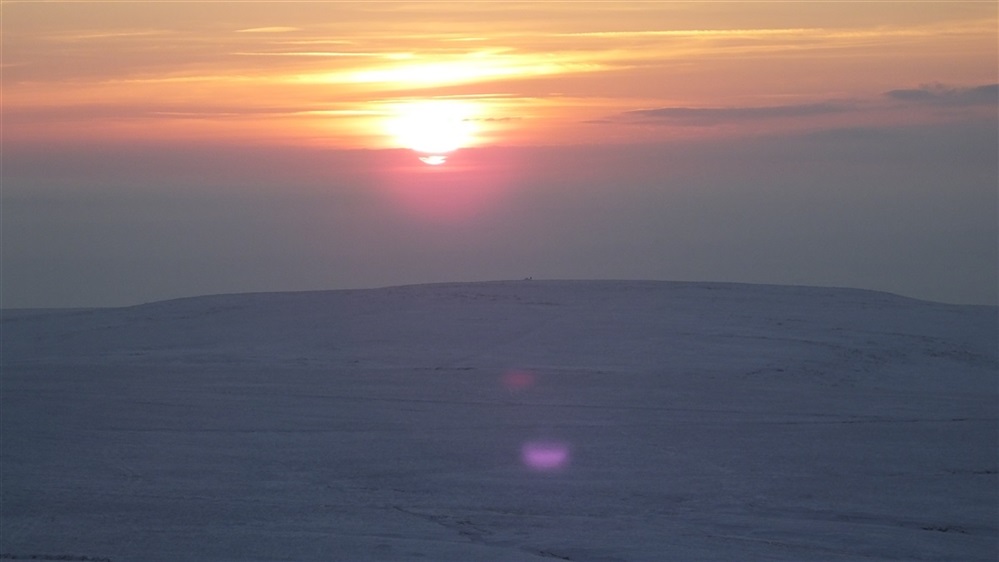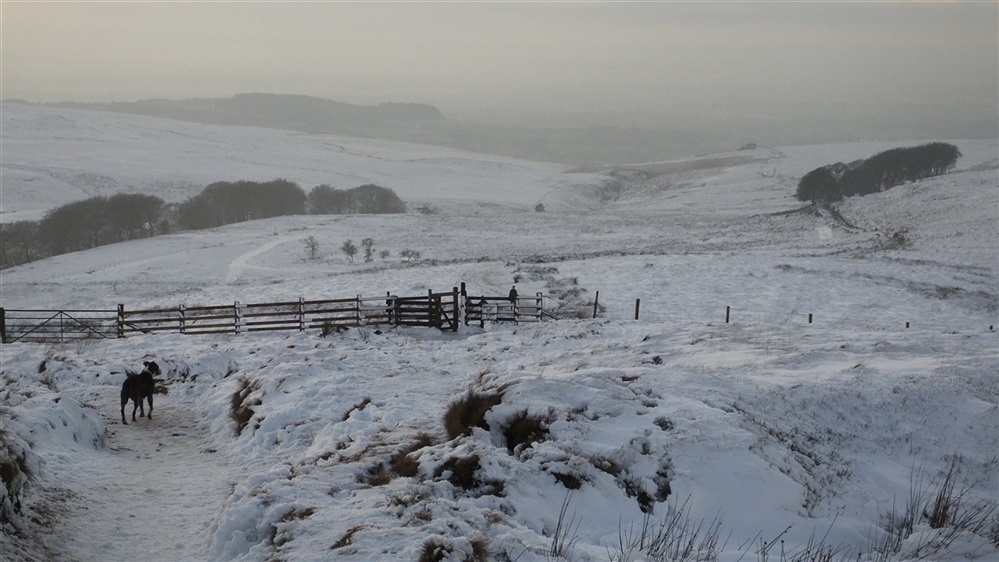 It's cold as we start the descent to White Coppice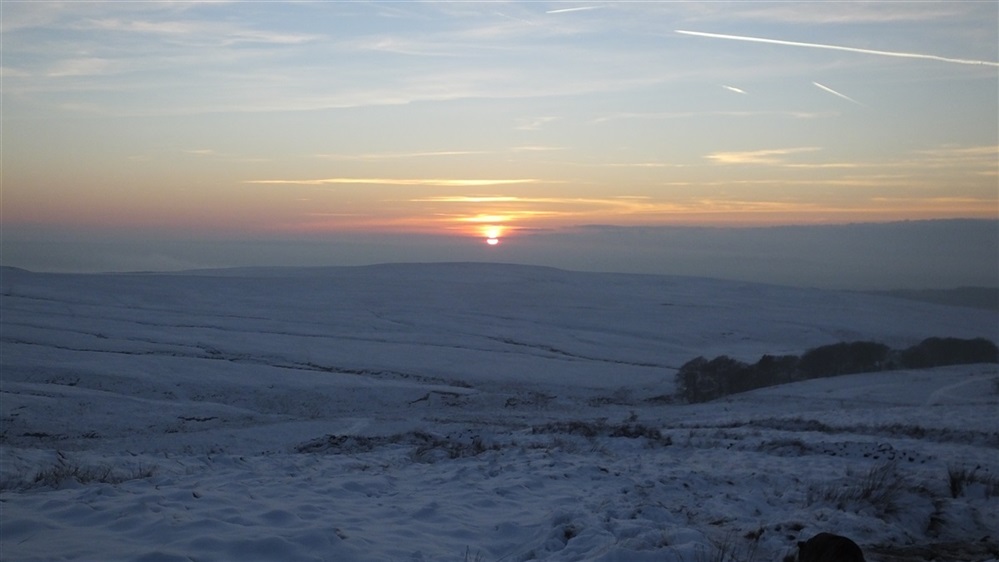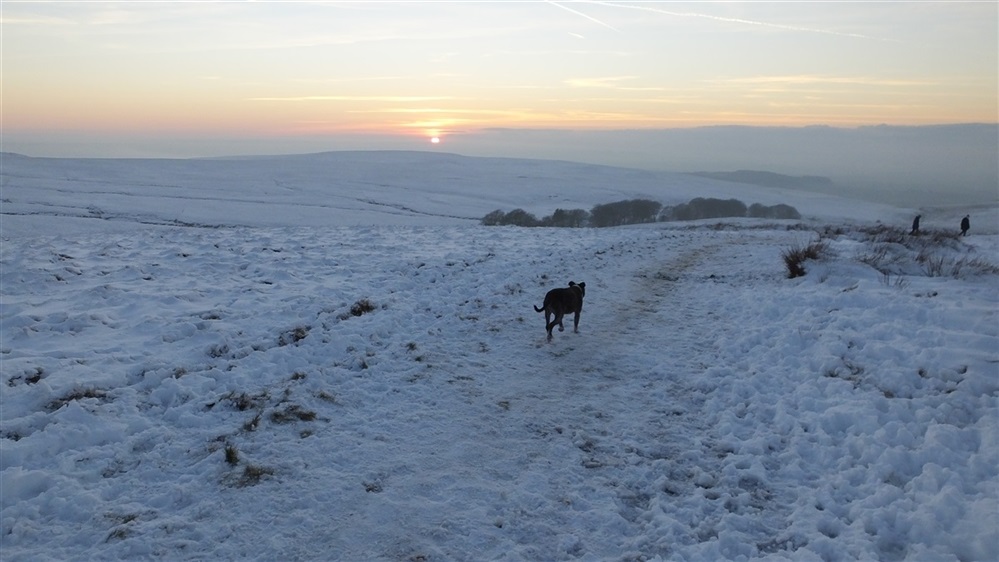 Harvey, a little tired now plods on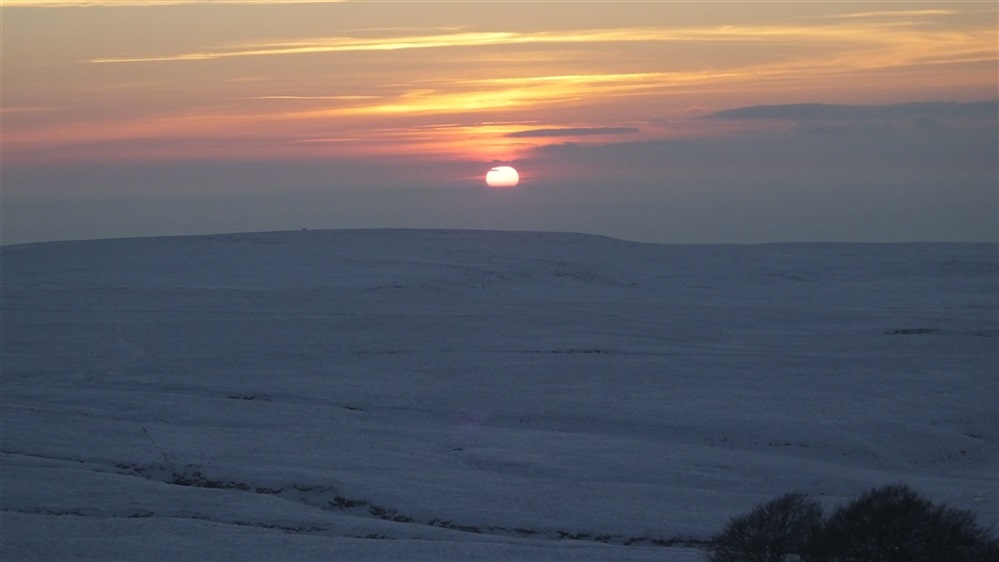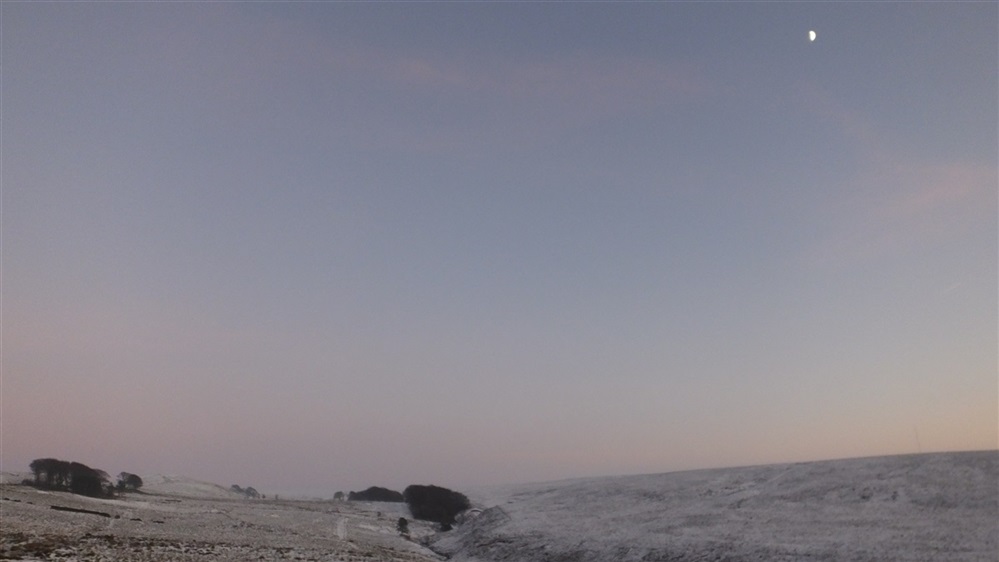 The moon over Anglezarke Moor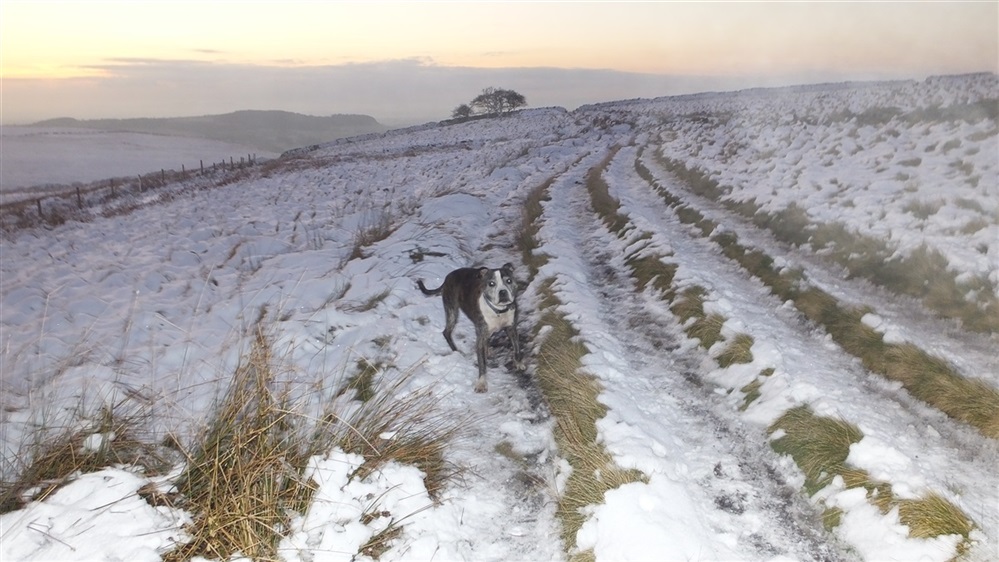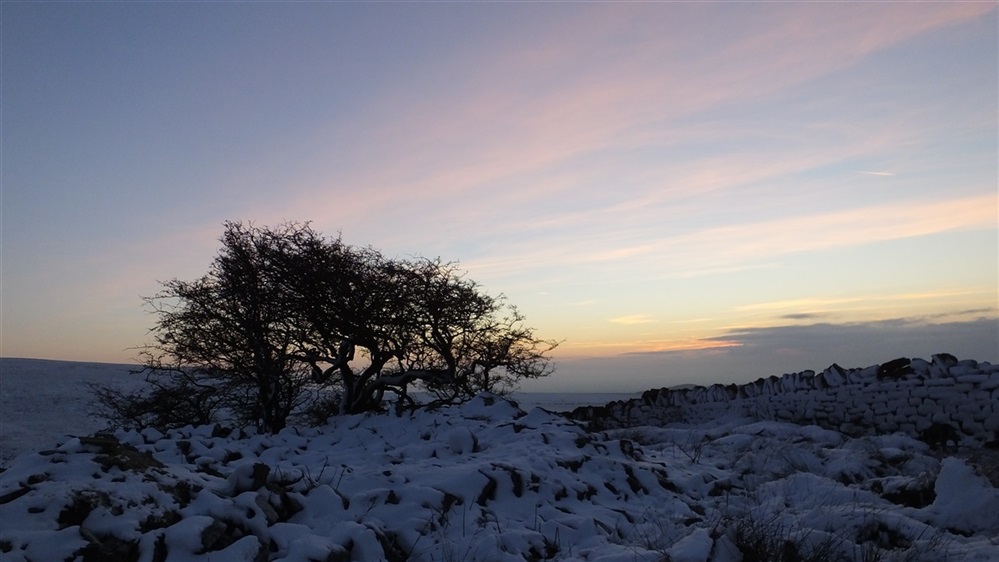 Colours in the sky beyond Coppice Stile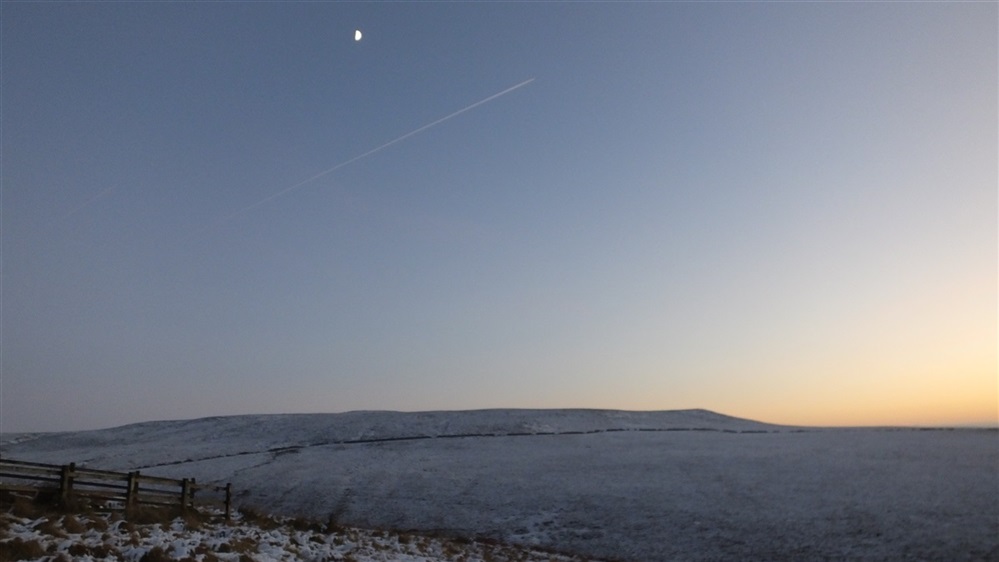 Last light - and a great walk
Meanwhile, over at Rivington Pike the weather had been a little more "atmospheric" as the following excellent photos sent to me by Ian Davis testify. Thanks Ian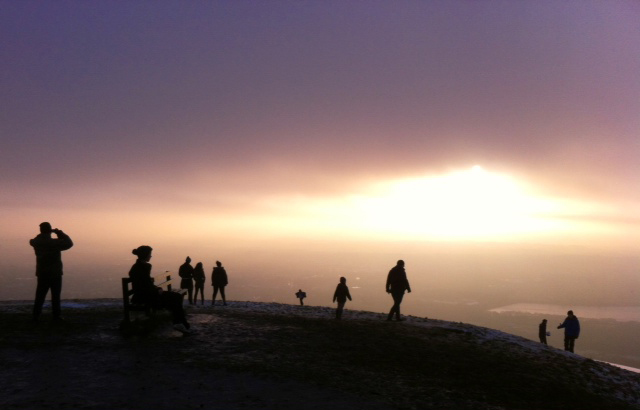 (courtesy: Ian Davis)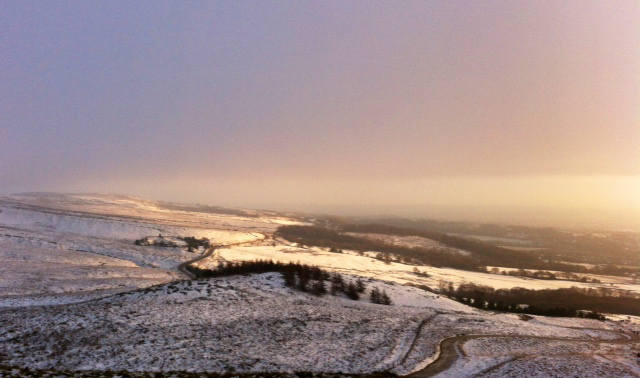 (courtesy: Ian Davis)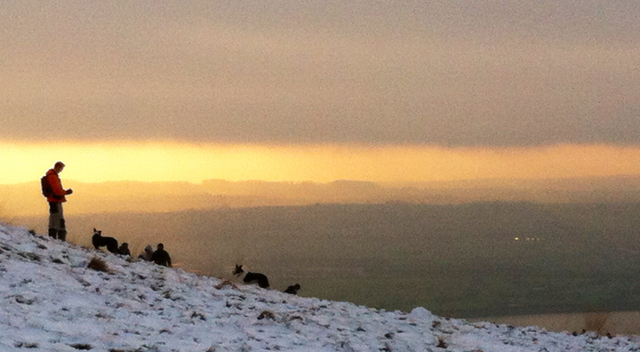 (courtesy: Ian Davis)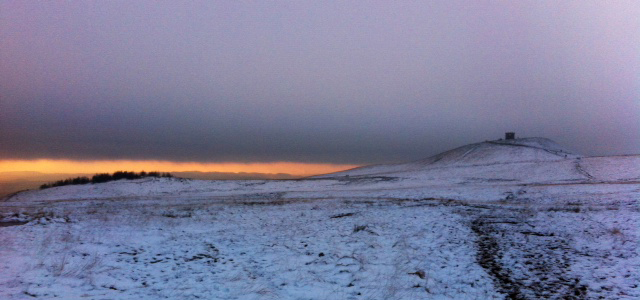 (courtesy: Ian Davis)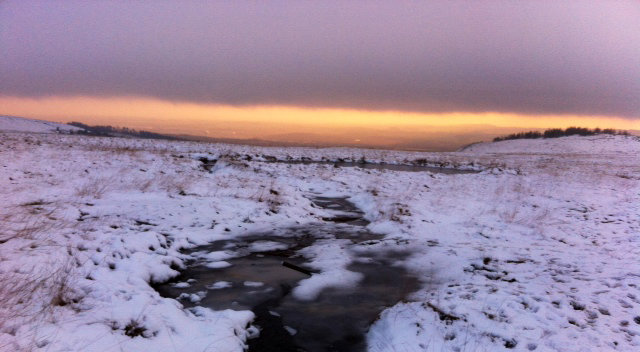 (courtesy: Ian Davis)