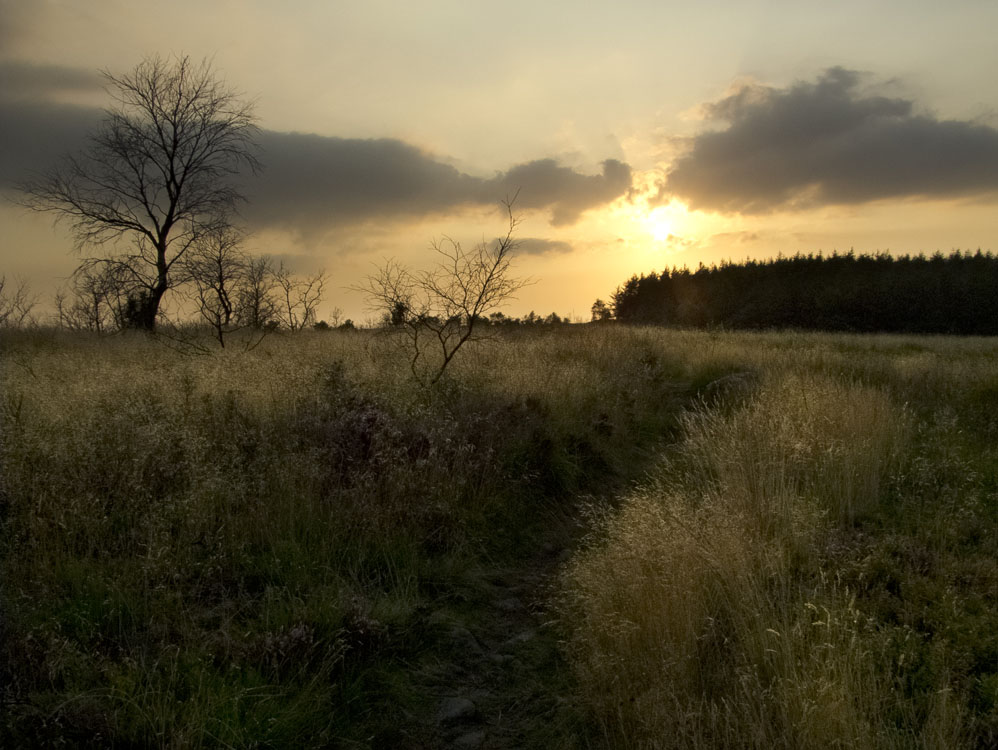 After the climb from Cliff Farm the views suddenly open up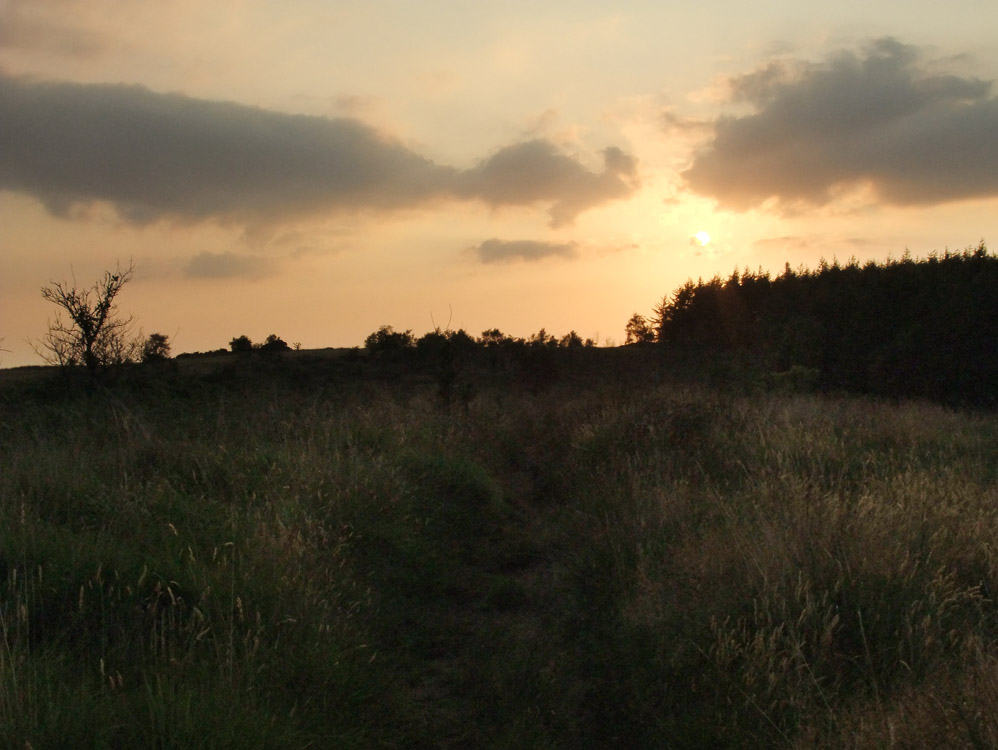 This path is now closed off to cyclists and is beginning to recover with new growth coming through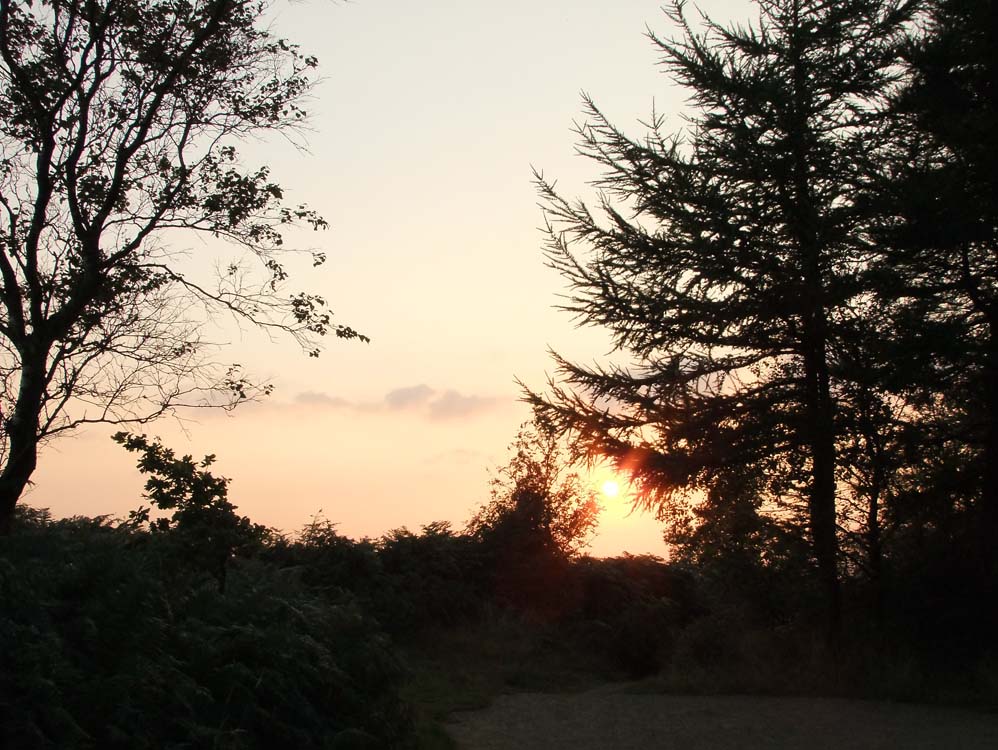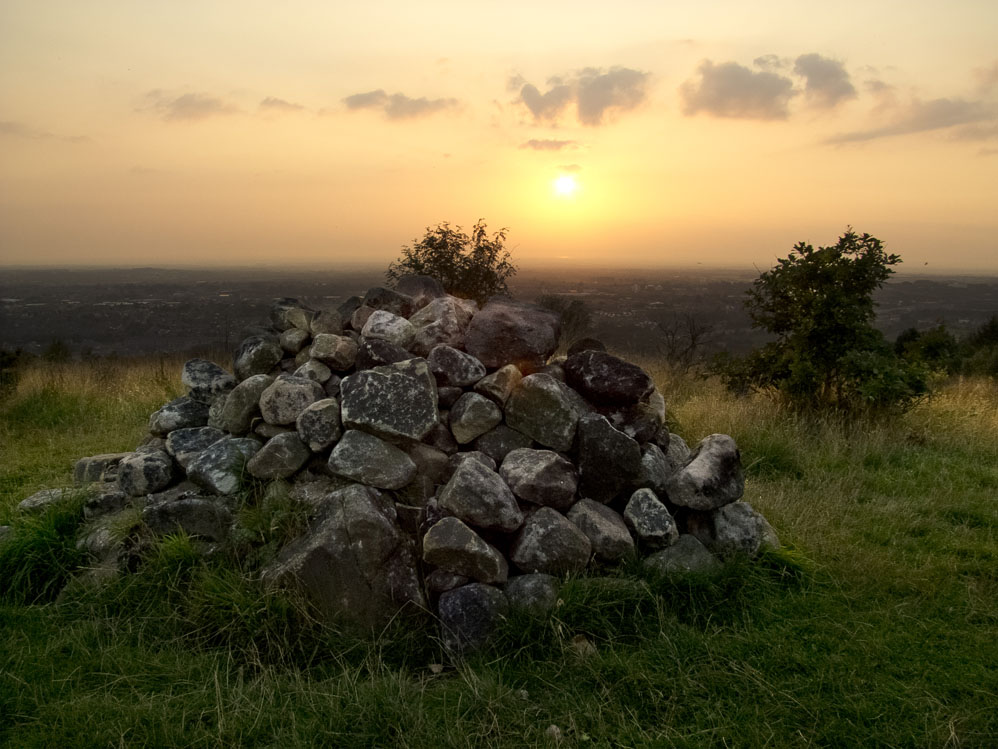 Grey Heights - the highest point on Healey Nab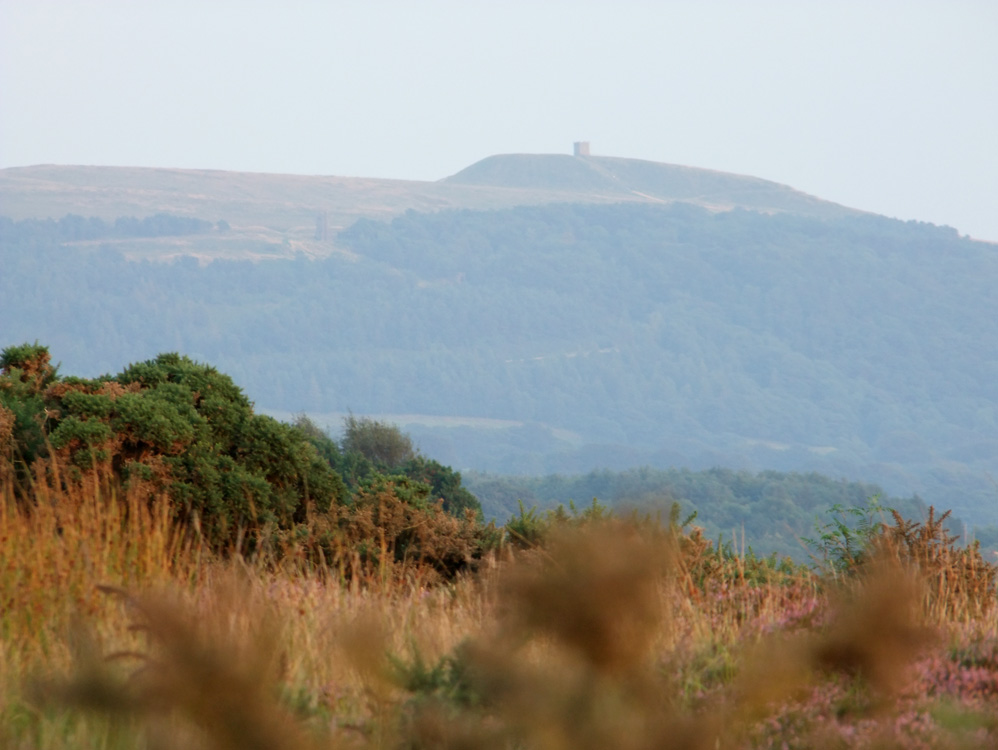 Through the haze, Rivington Pike. Taken from near Grey Heights cairn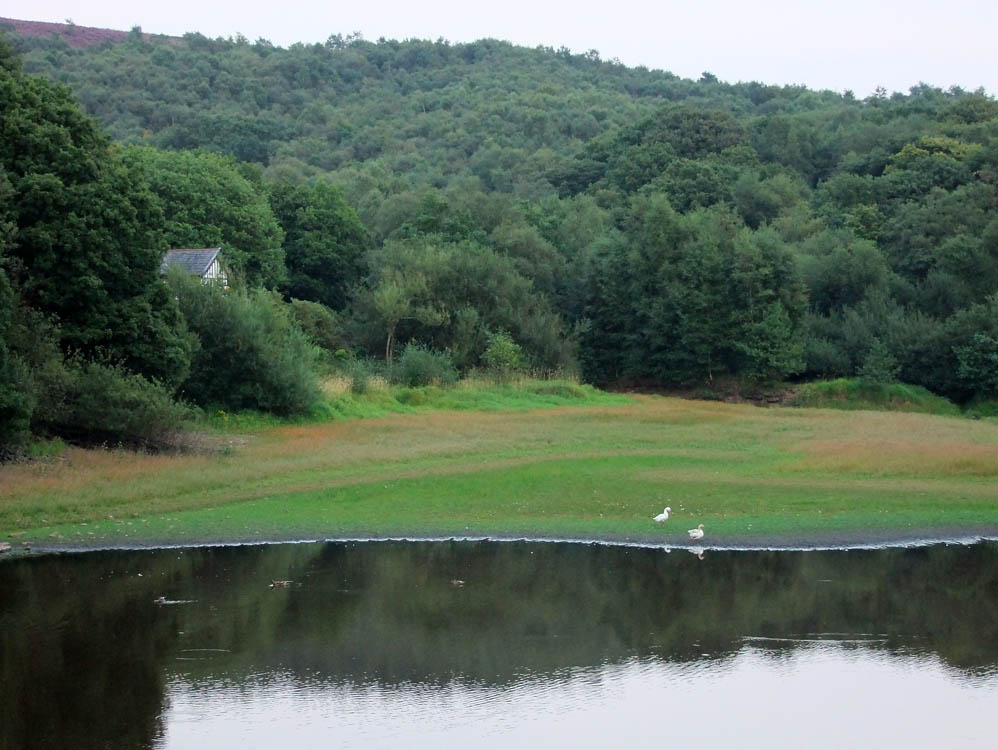 Anglezarke Reservoir - the water levels lowering by the day.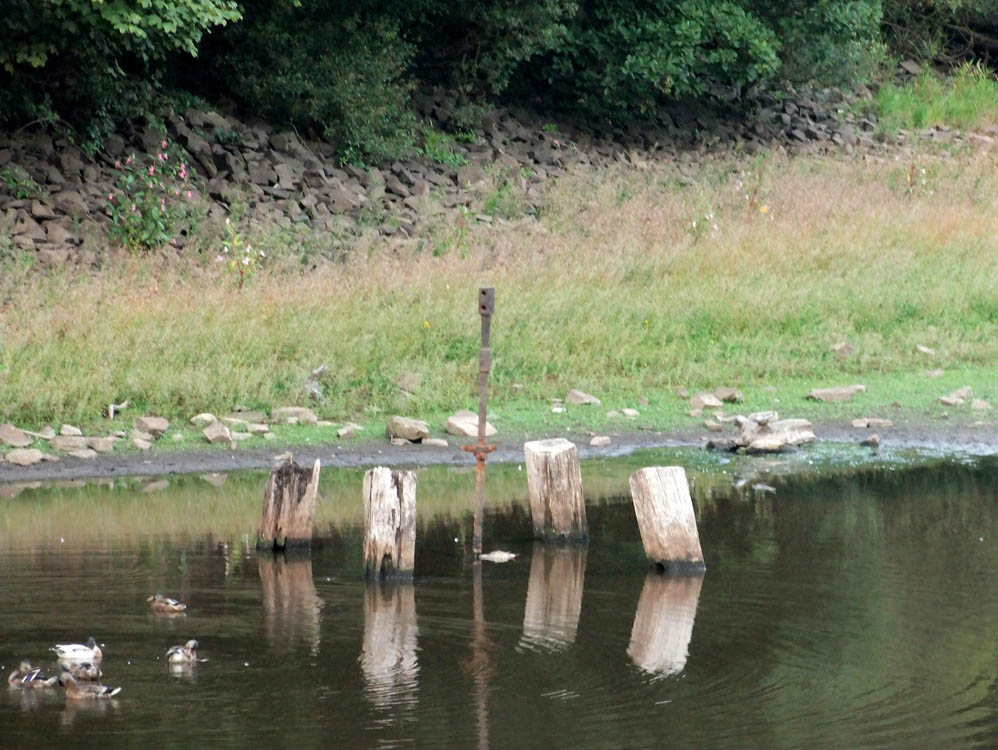 All that's left of some old platform for draining the reservoir. Usually it's submerged nowadays.......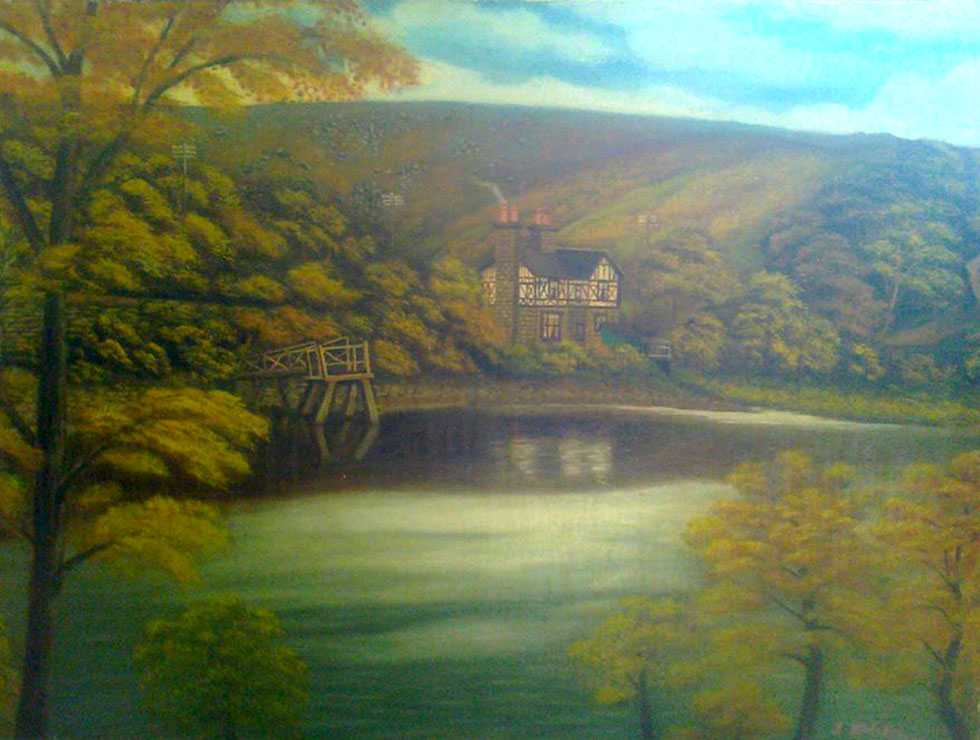 ......this old photo was posted on CTAN (a facebook page) which clearly indicates what the structure looked like. (Artist unknown) I'm not sure of the date but I'd say c1920 because there's a telephone pole in the trees.
Bear in mind that this is the "shallow" end and so a drop in water levels has the effect of making it seem the reservoir is empty - that's not the case as it is only 10 ft deep here when it is full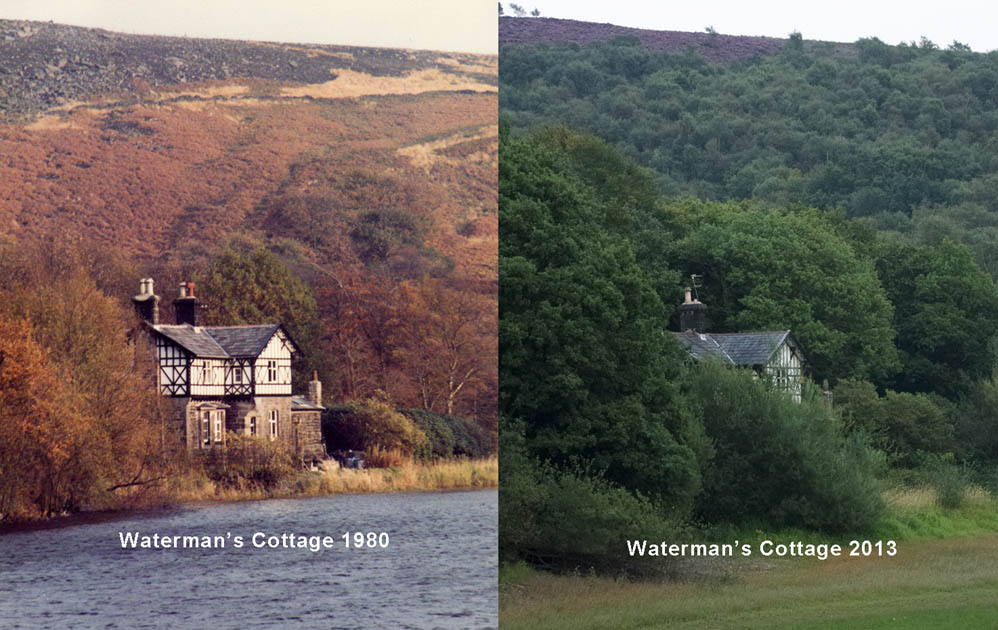 Finally, a comparison with 1980. Water levels much lower, trees round Waterman's Cottage has considerably expanded, and the hillside beyond is now covered with trees rather than ferns.