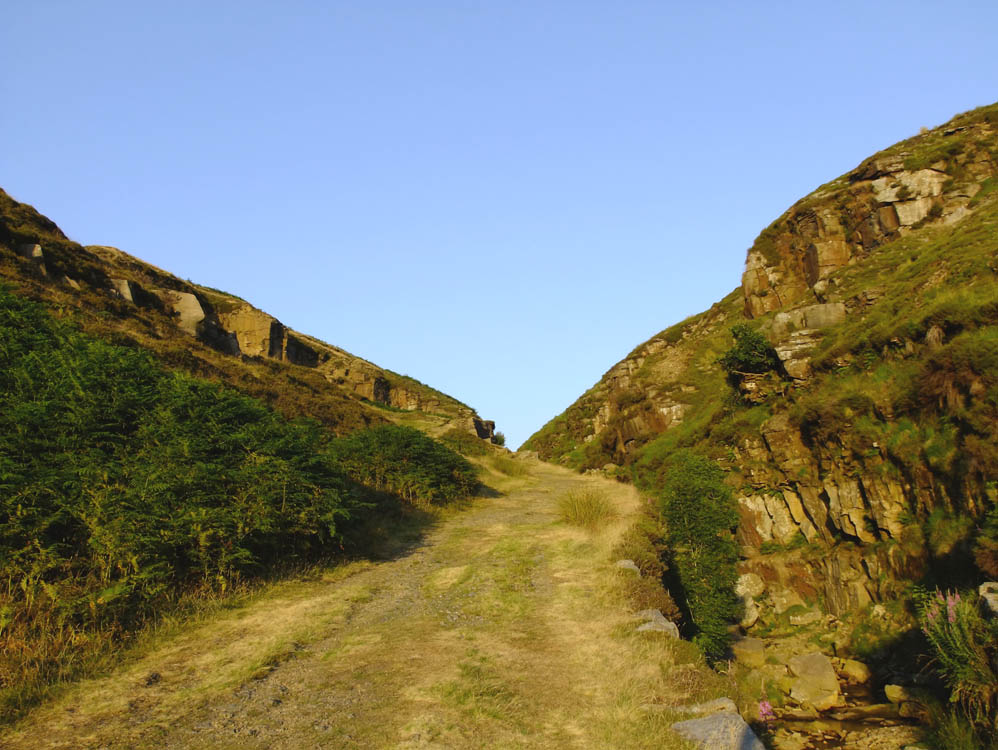 Shortly after leaving Coppice I am climbing alongside "The Gorge" with the sheer drop to the right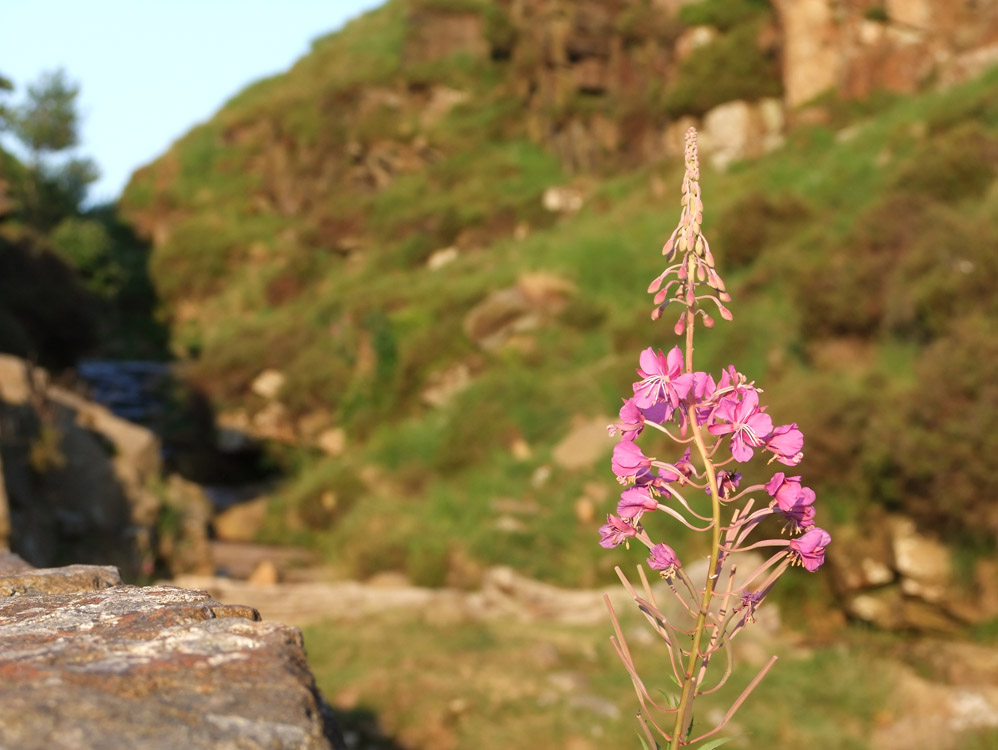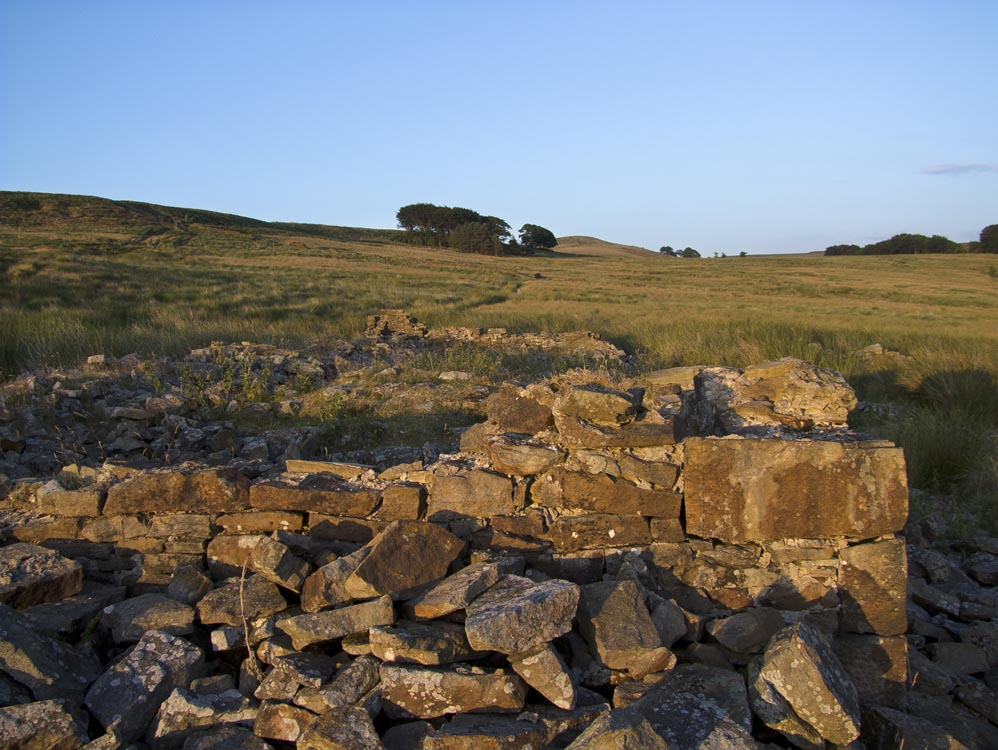 The substantial ruins of Grim's Farm, with Drinkwater's and Great Hill in the distance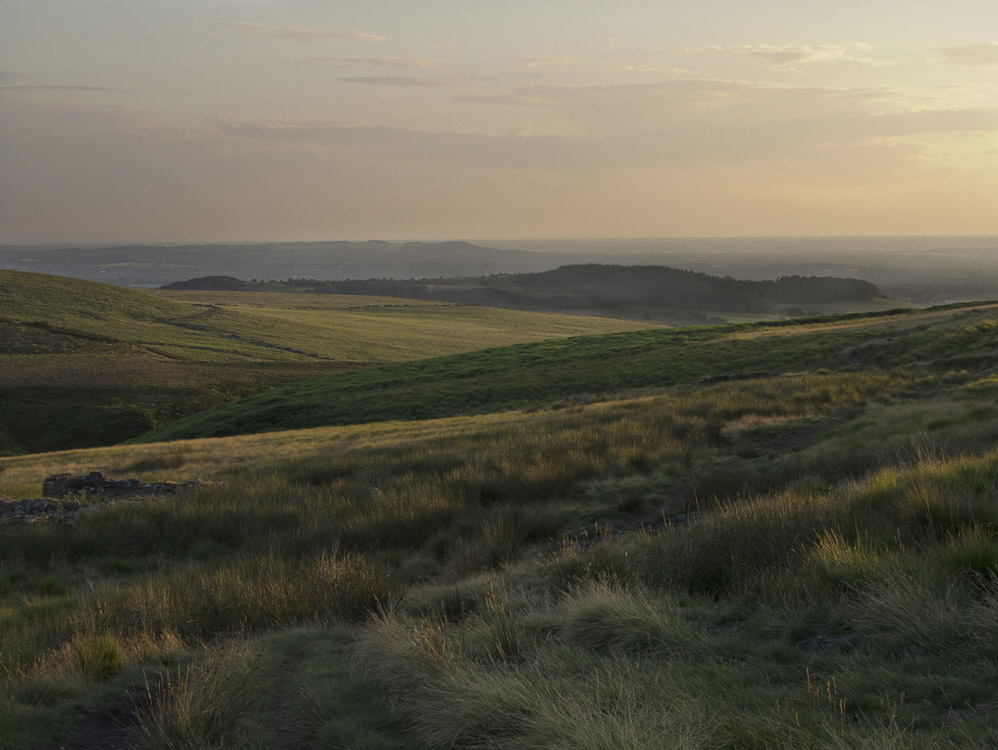 Looking back to Healey Nab from the path. part of Grime's ruins are on the left of the photo.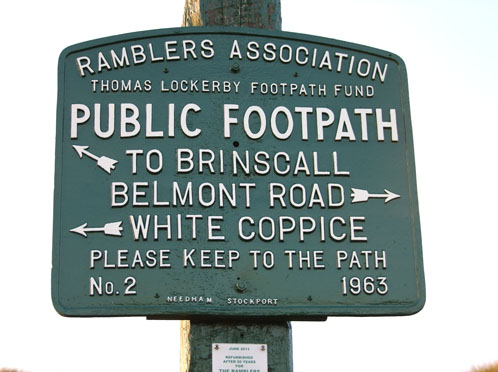 The newly renovated direction sign.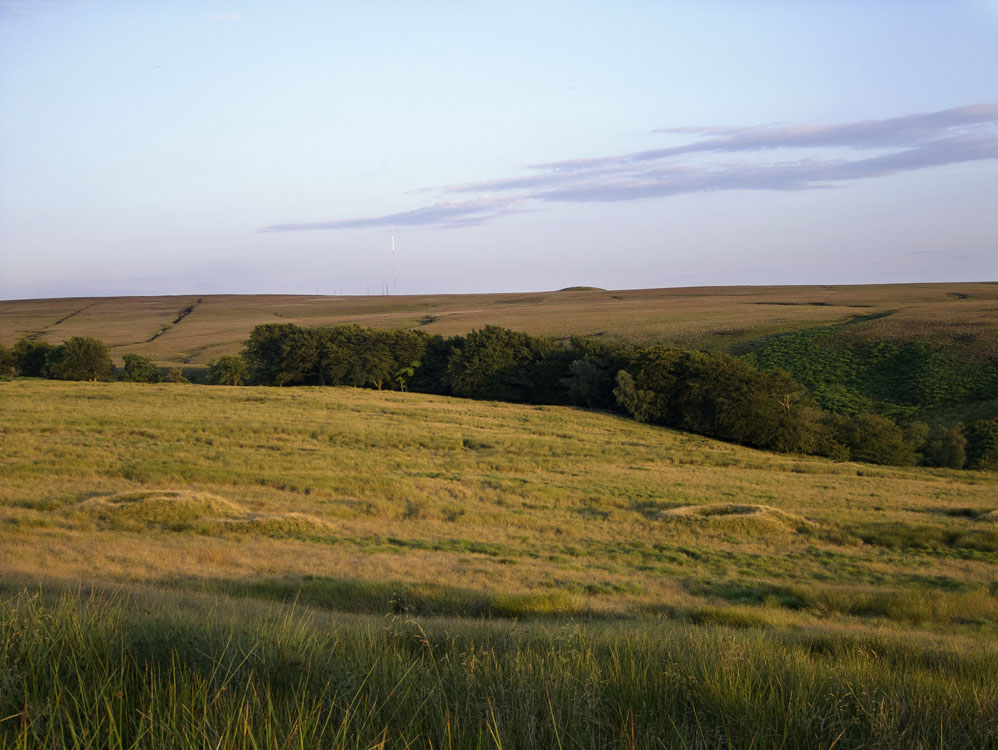 Approaching Drinkwater's and trial mine shafts are highlighted in the evening sunshine. Roundloaf uis on the skyline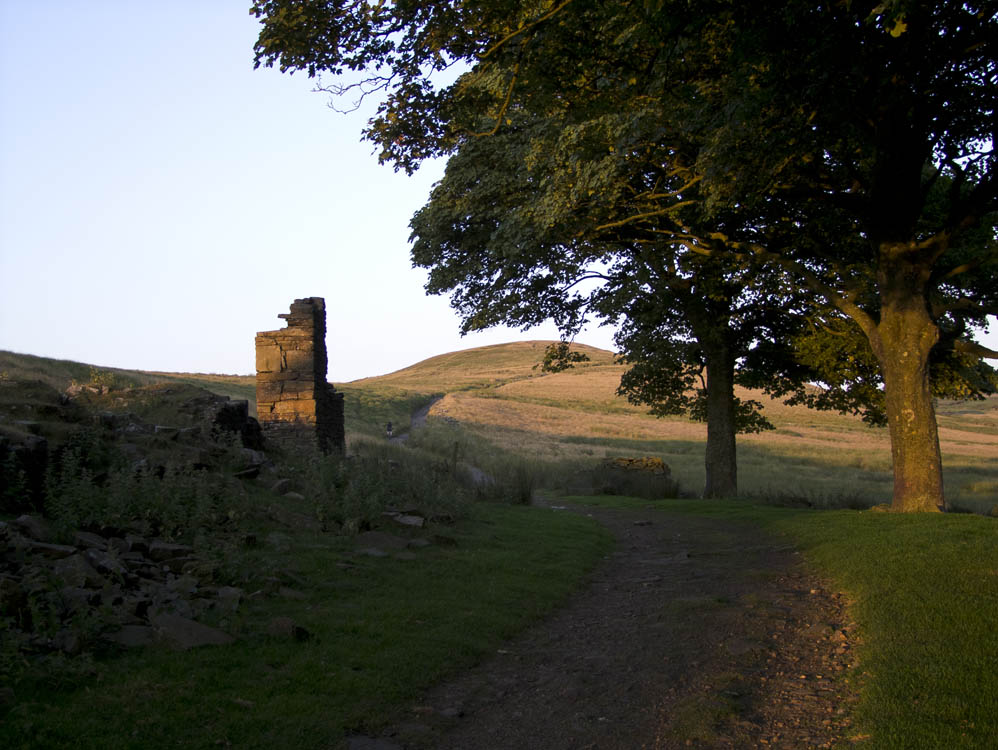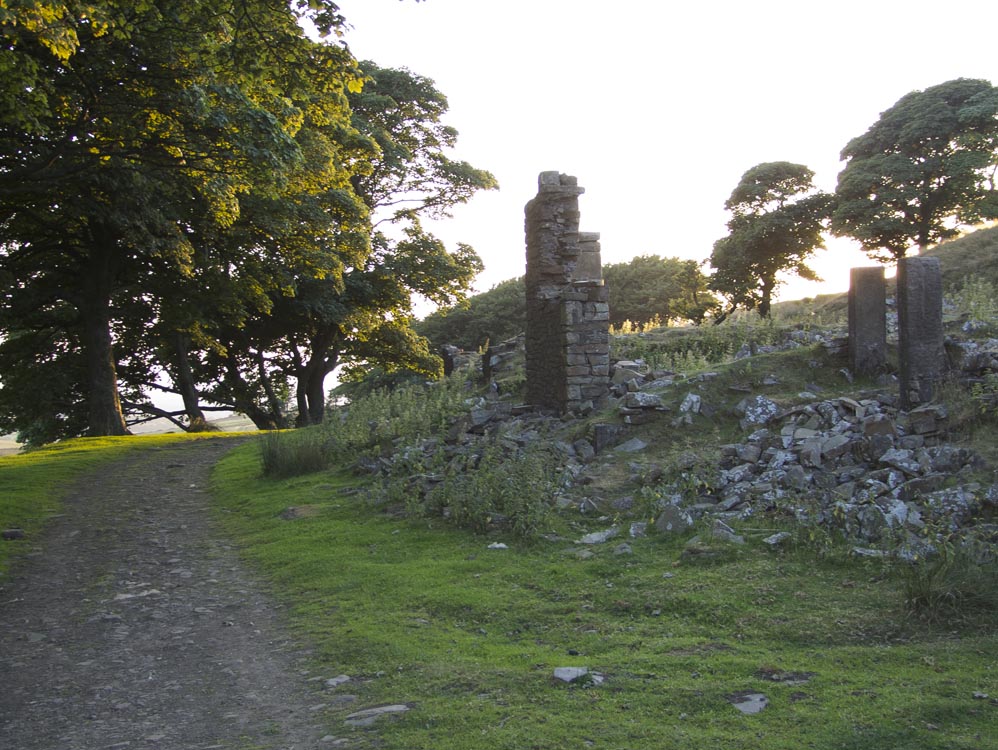 Looking back at Drinkwaters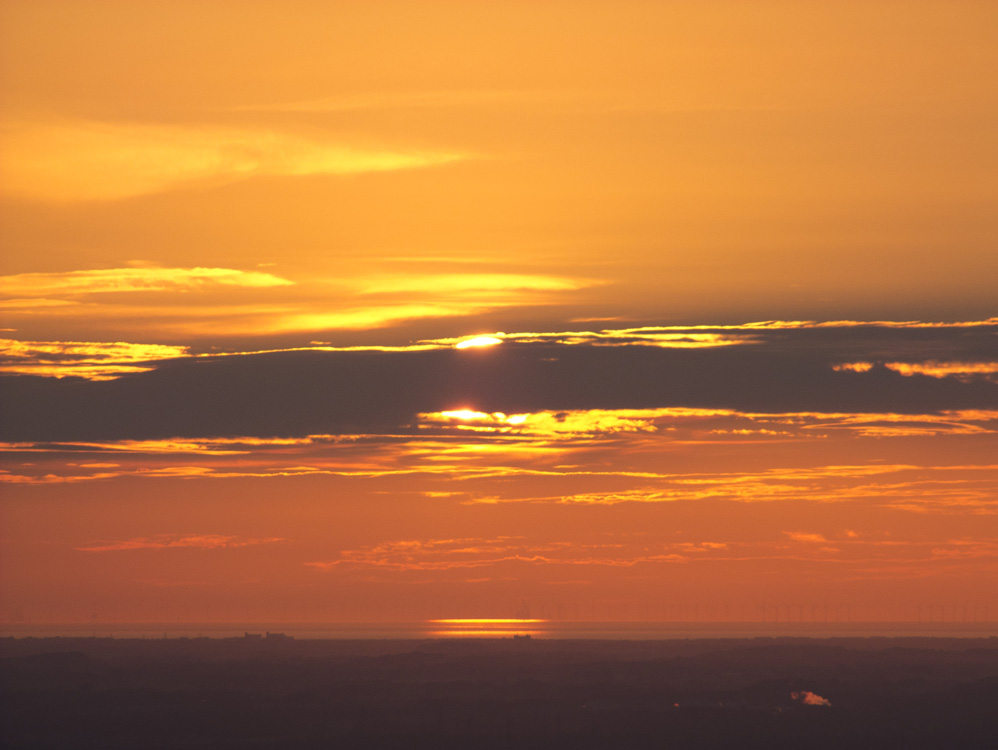 Sunset from Great Hill summit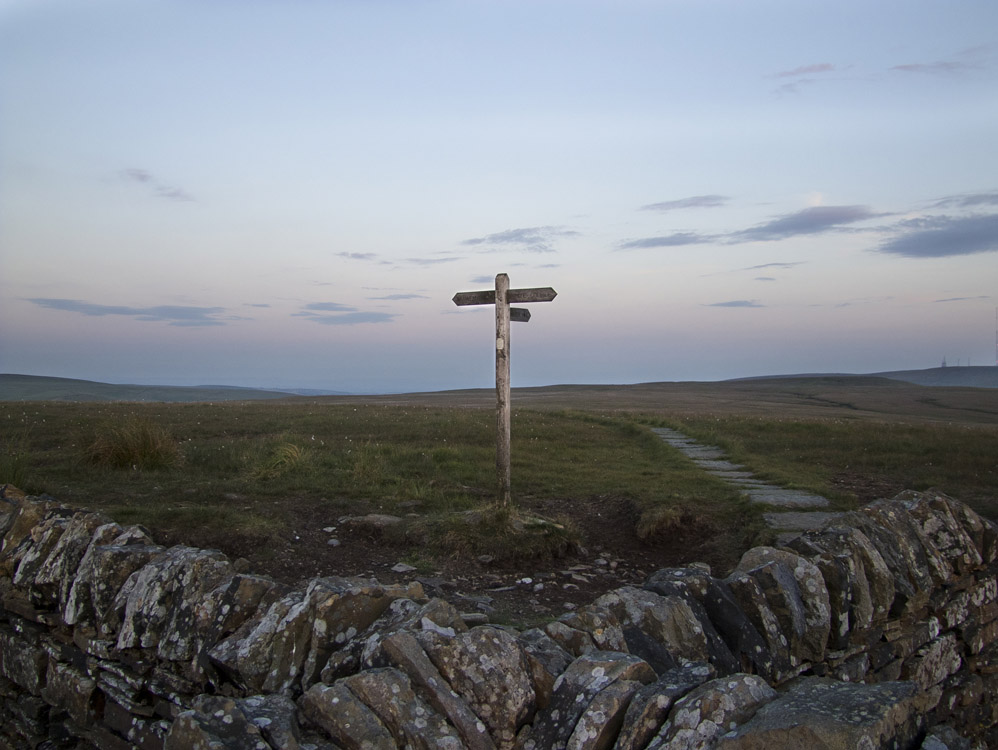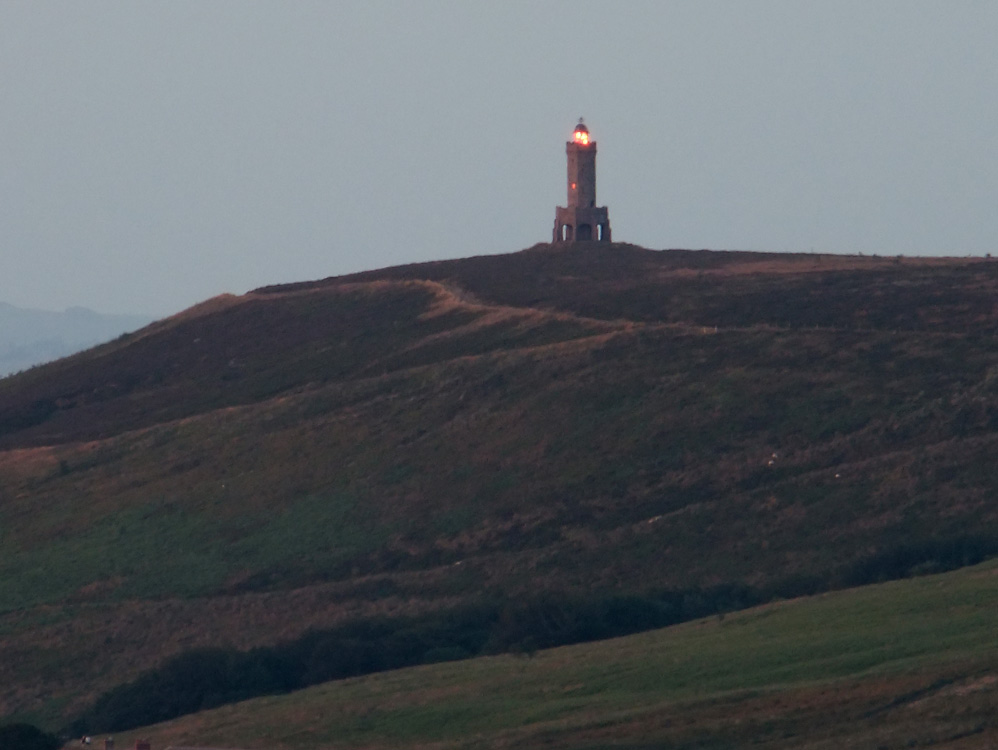 Darwen Tower catches the last rays of sunlight, resembling a lighthouse!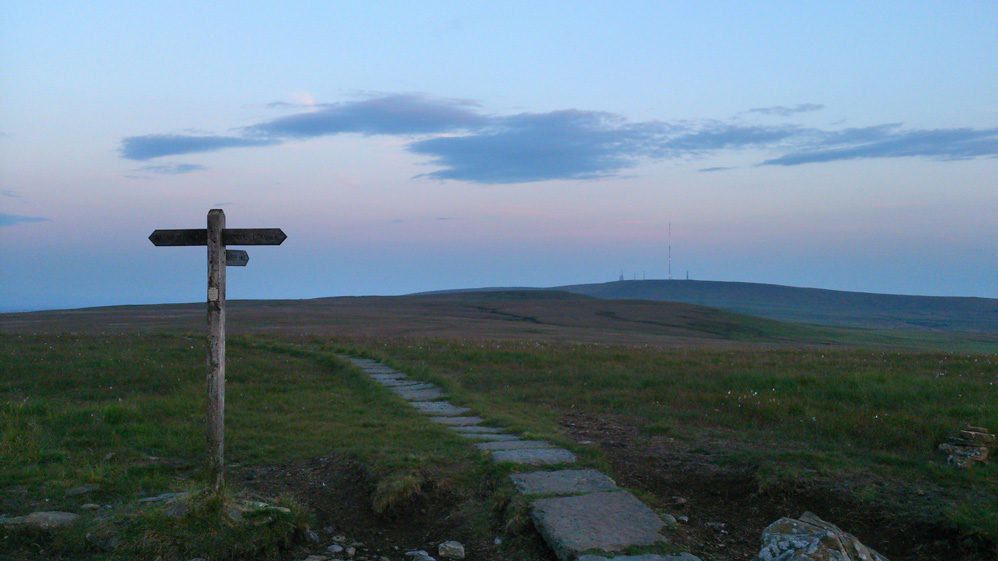 Looking across to Winter Hill as the light fades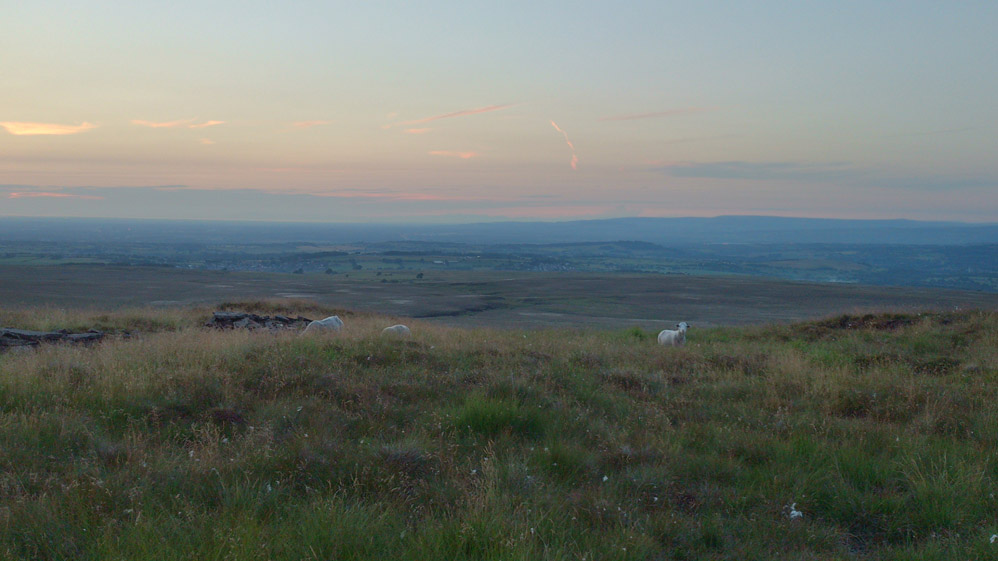 looking noth towards the Trough of Bowland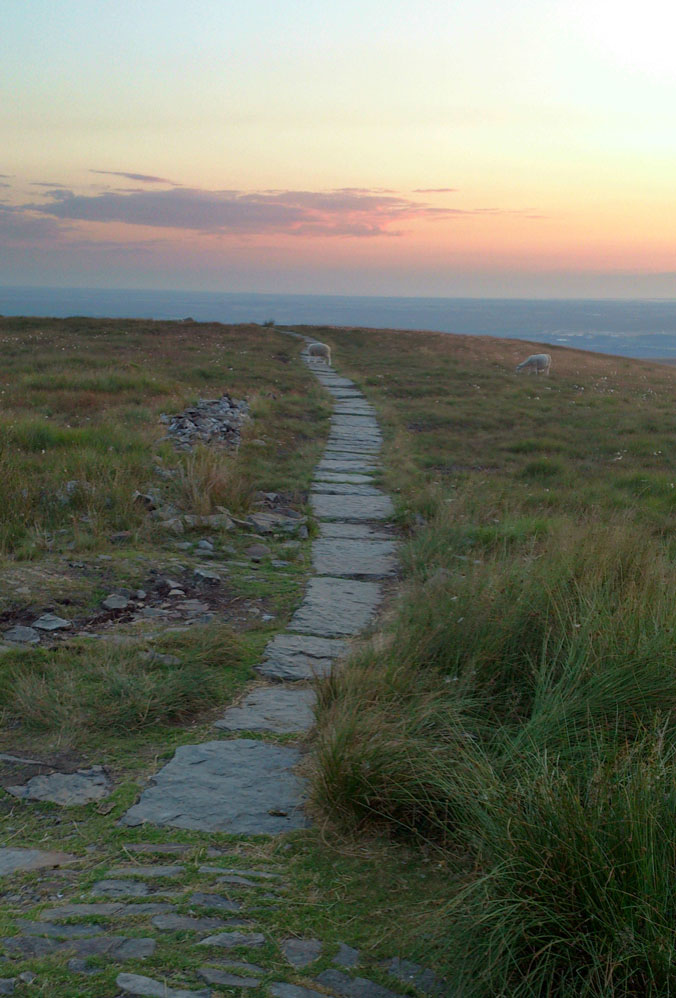 My path back to White Coppice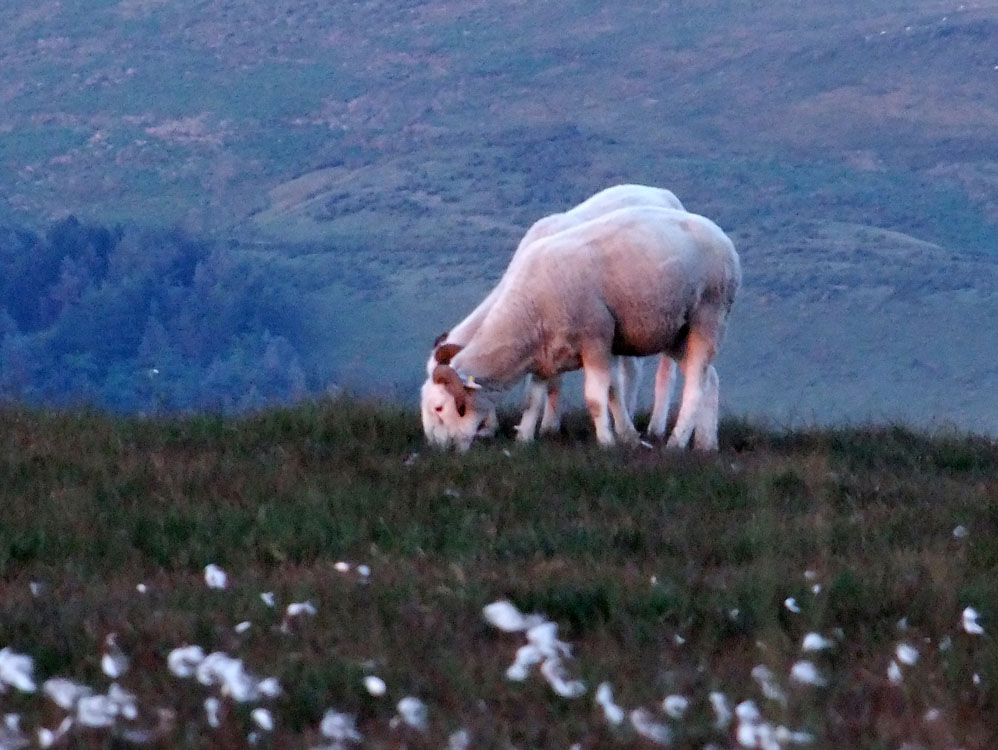 Sheared sheep graze amongst the cottongrass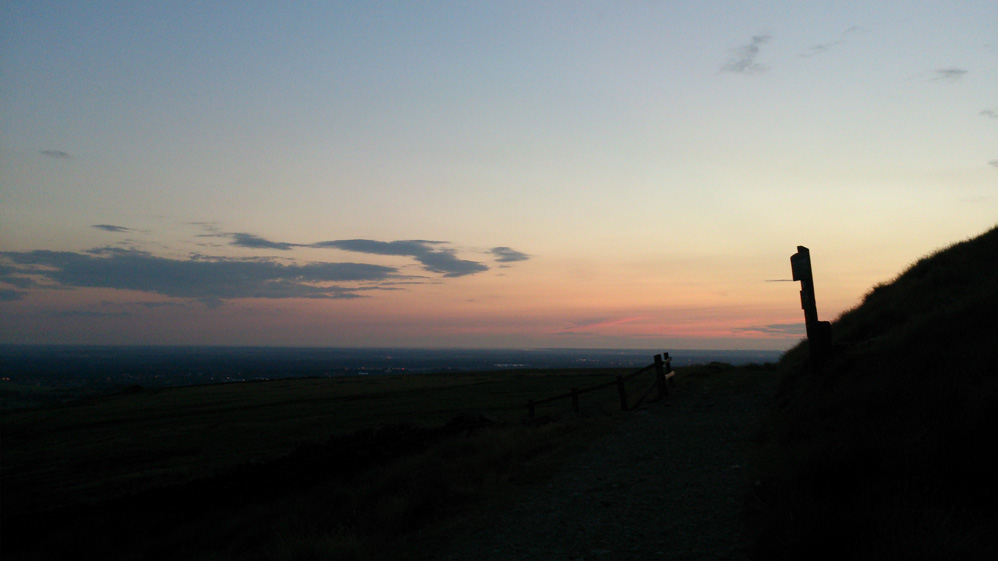 The signpost as I head back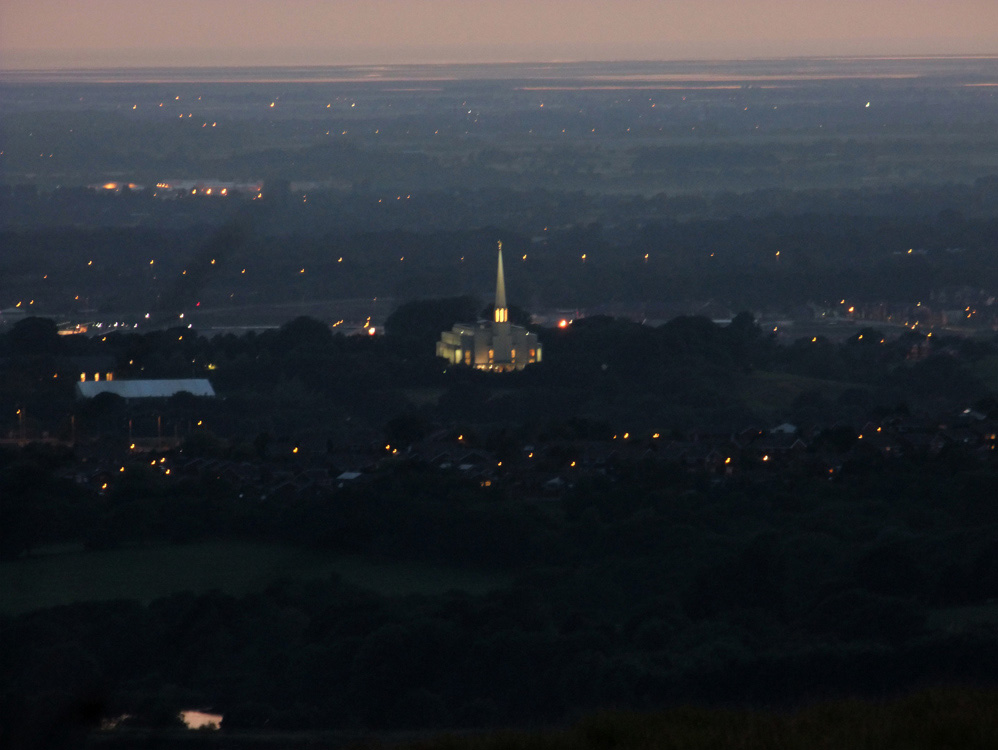 The Mormon church from Coppice Stile
A really, really enjoyable walk