Commonwealth Games 2002
On Saturday 3rd August 2002 the Commonwealth Games came to Rivington with the Road Race events. The Ladies race began at 9am and the men's event started at 1pm. Below are a few pictures from the Men's race.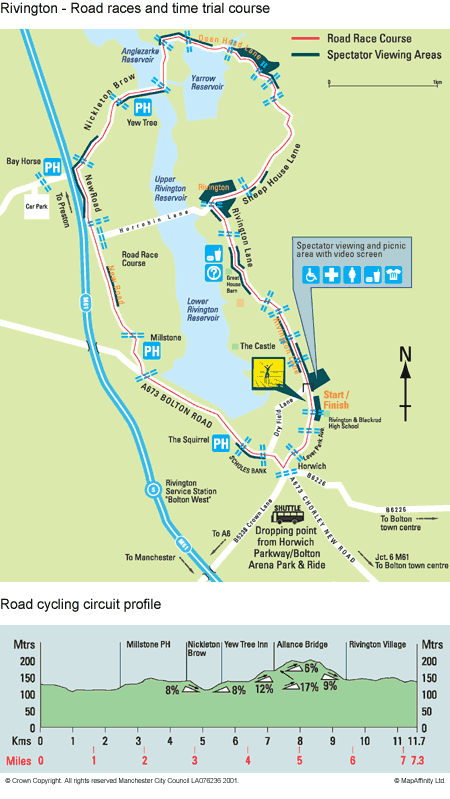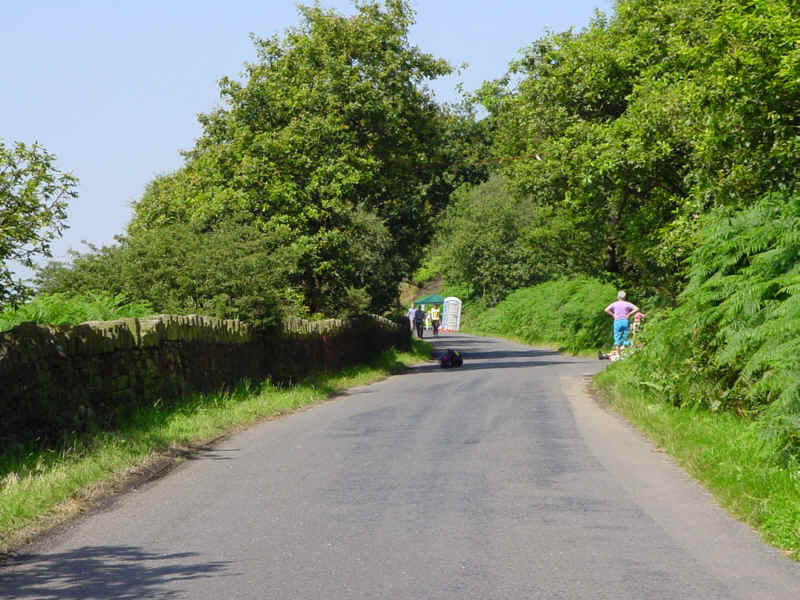 Before the race started. This is the view down to a checkpoint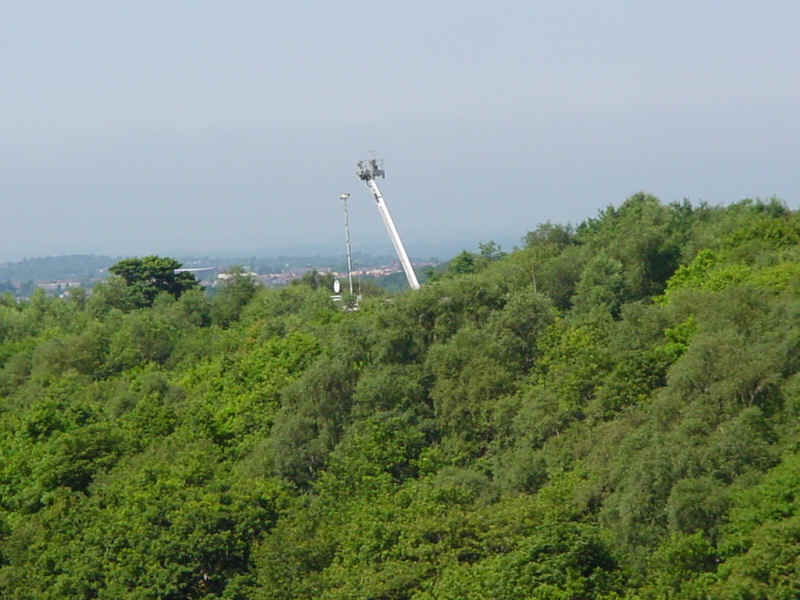 TV gantry from the embankment of Yarrow reservoir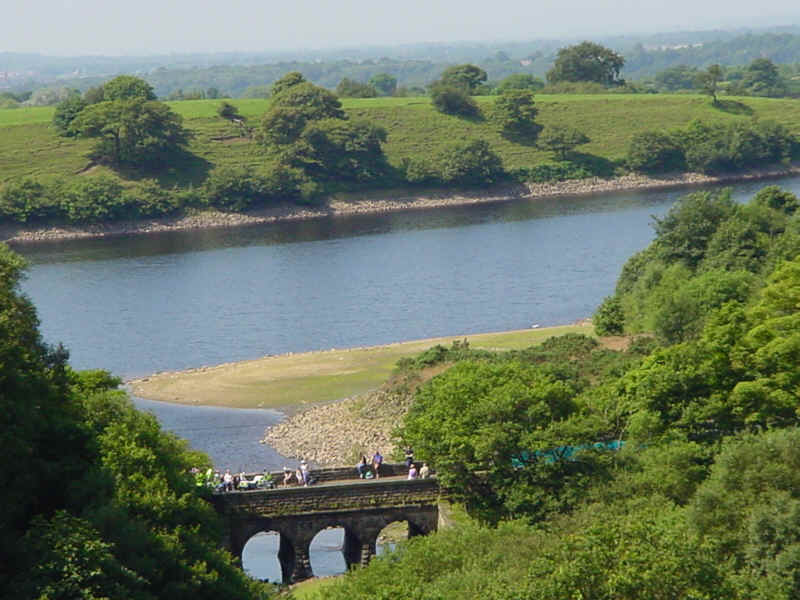 Looking down to Anglezarke reservoir from Yarrow Reservoir's embankment. Crowds are beginning to build up.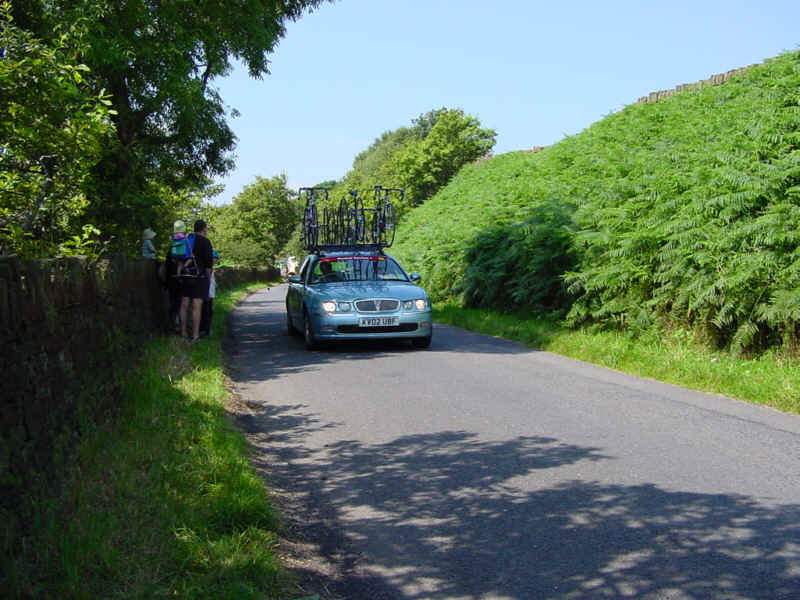 One of the first team cars to come through just prior to the cyclists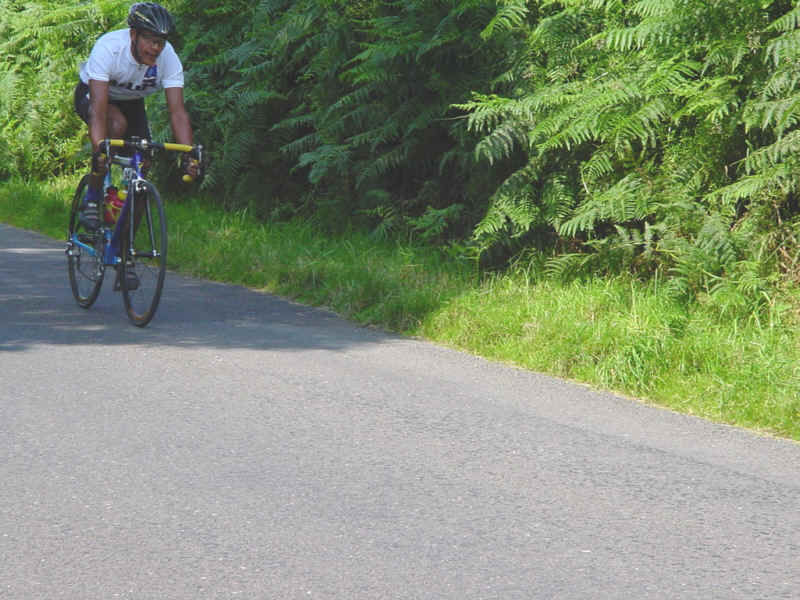 This rider had made an early break and was the first to come through.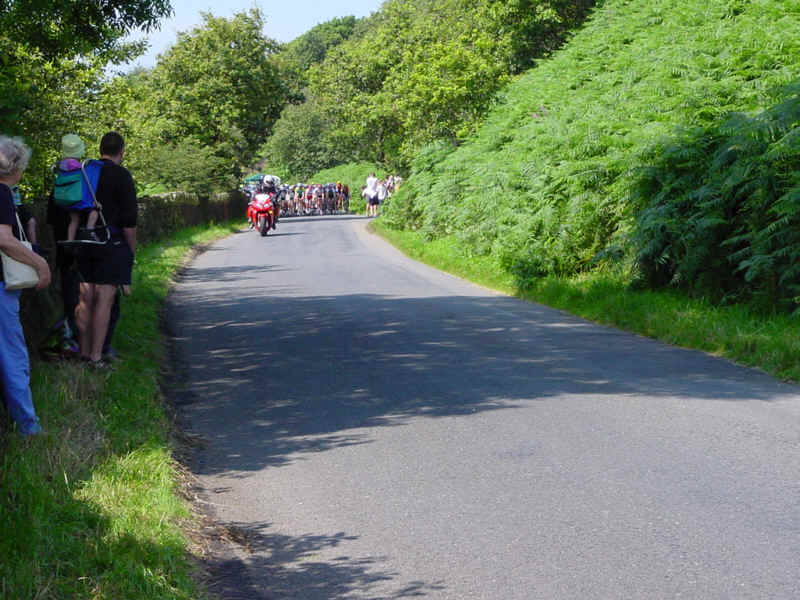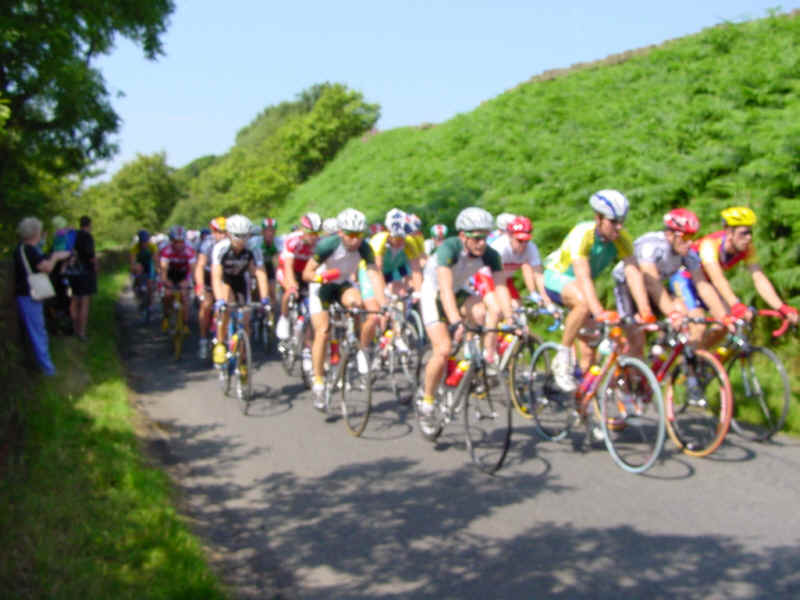 Closer view - but somewhat blurred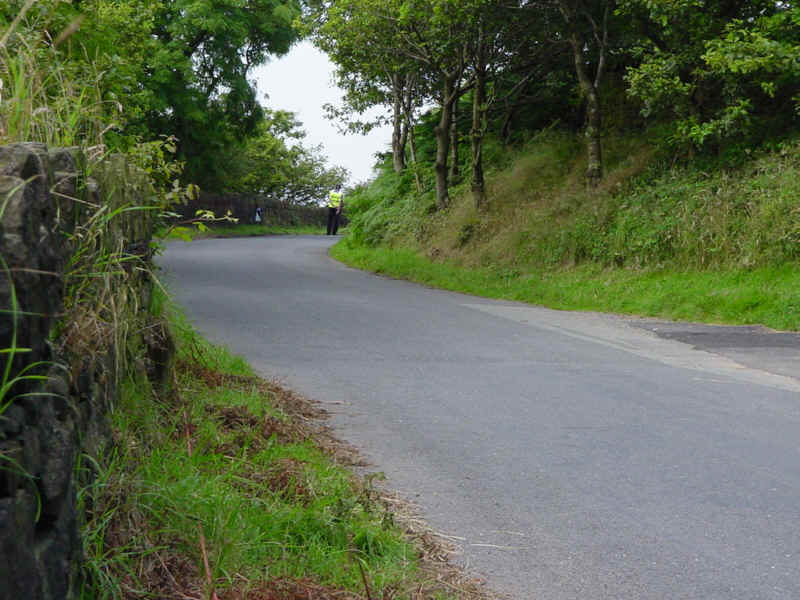 A lonely race marshal after all the riders have passed on the first lap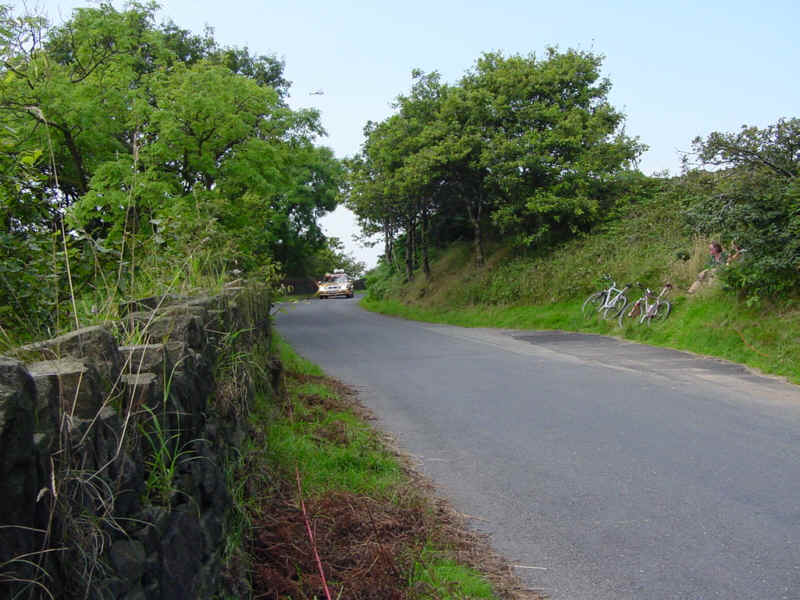 An official car leads the pack on the next lap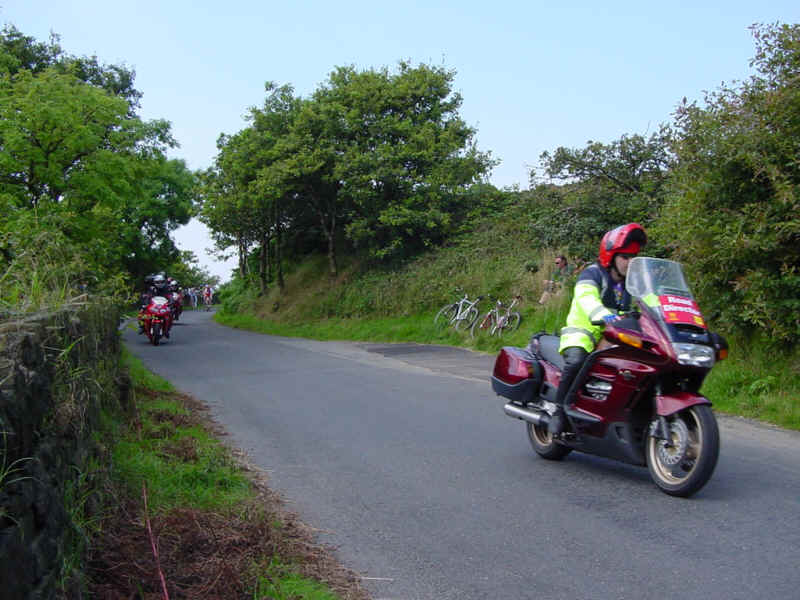 Official motorbikes with the cyclists just appearing in the distance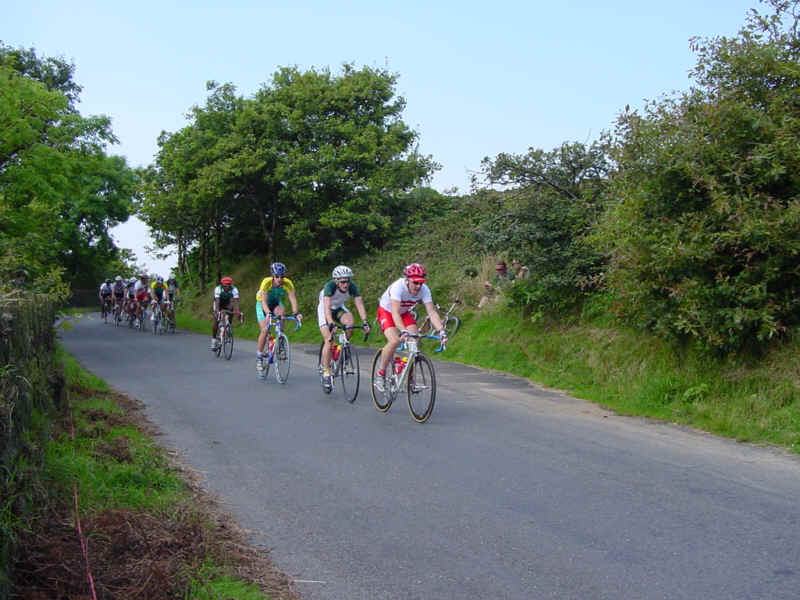 An English rider leads but it was not to finish that way with Australia taking the first three positions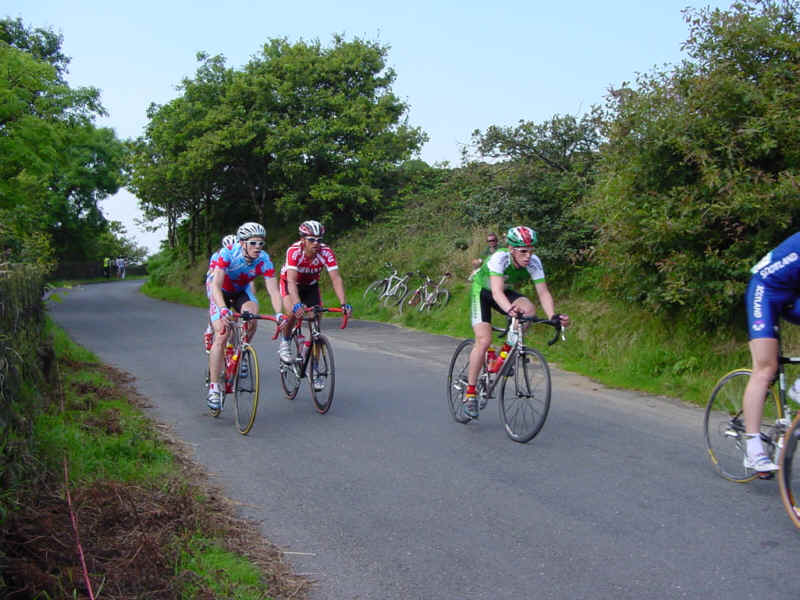 The rider in green is Stephen Gallagher from Northern Ireland. He went on to finish in 23rd position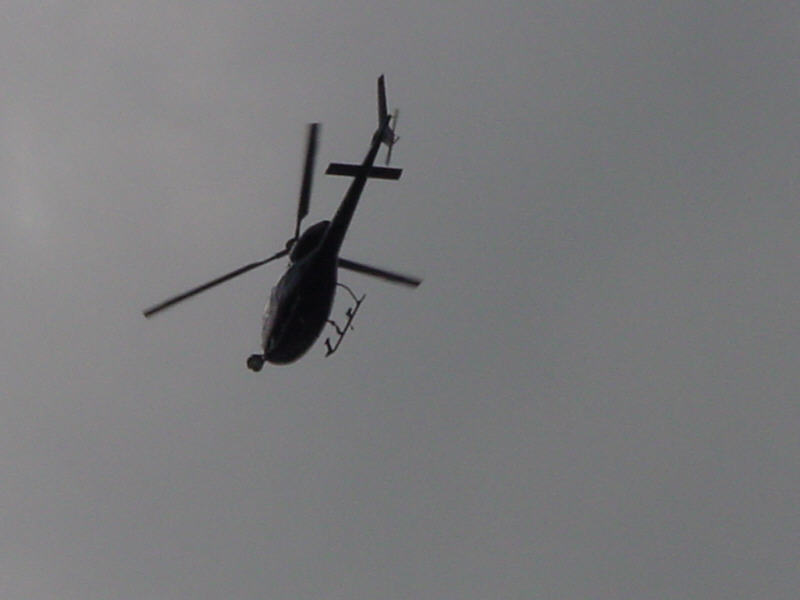 One of several helicopters following the race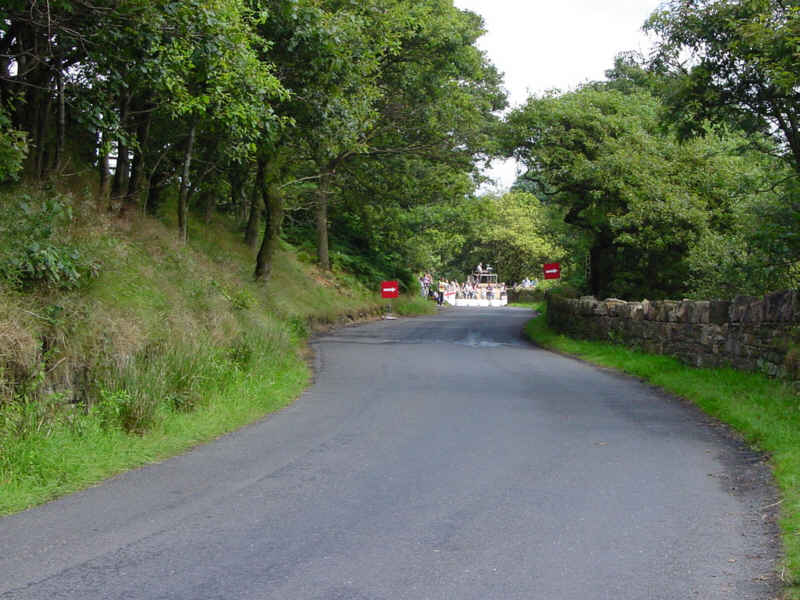 The view towards Alance Bridge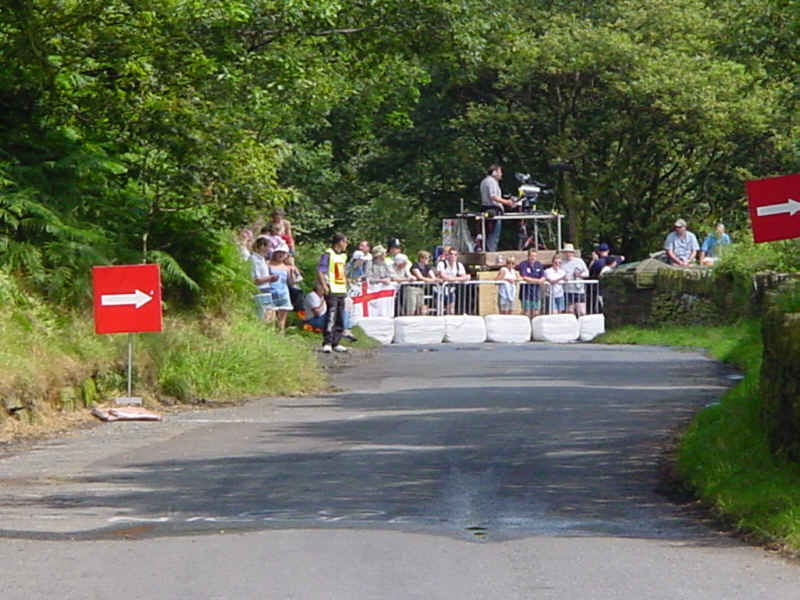 A close up of the TV camera at Alance Bridge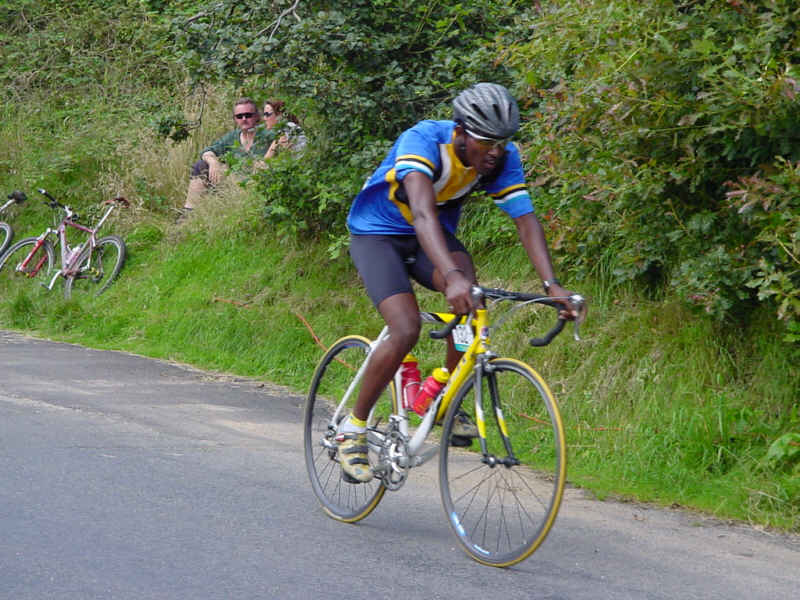 Sammy Joseph of St Lucia was one of the tail enders. He did not finish the race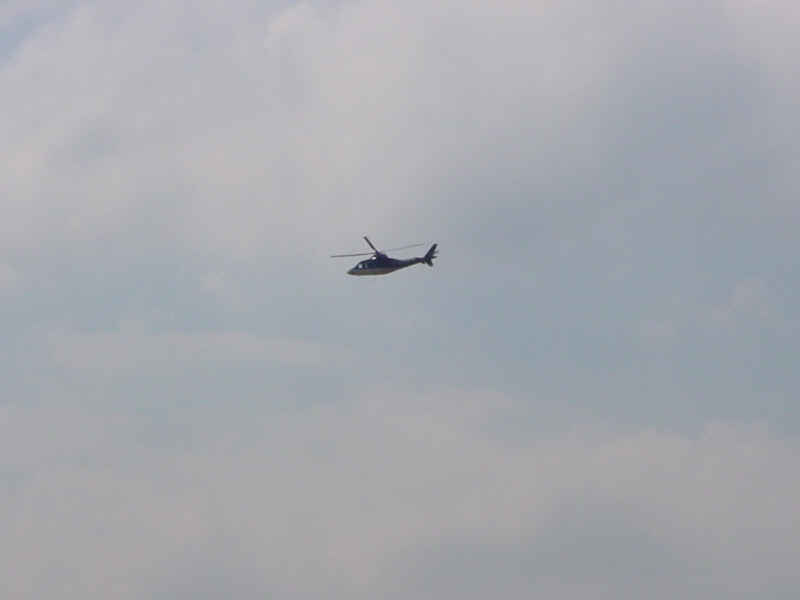 Another helicopter flies overhead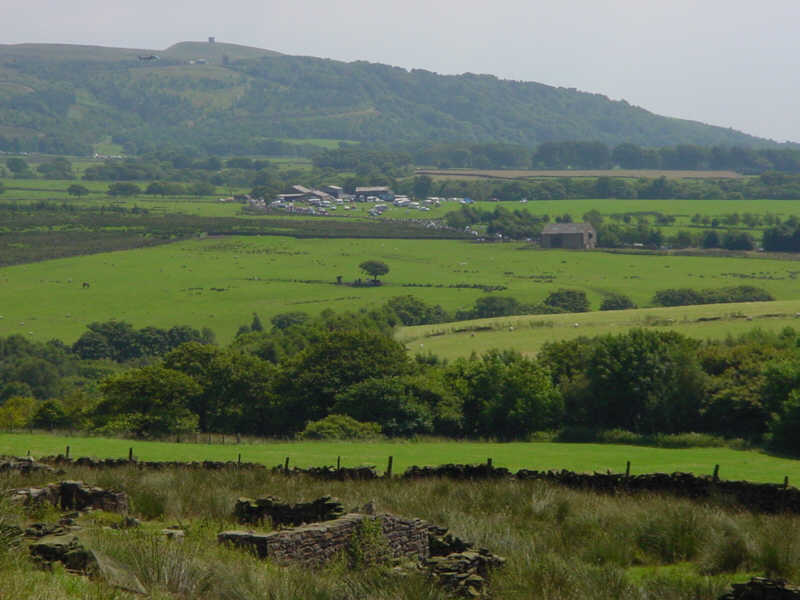 This shot was taken from Peewit Hall. The cyclists are just visible as thet approach Moses Cocker
The eventual winner was Stuart O'Grady, followed by Cadel Evans with Baden Cooke in third.